Gratuitous. Unabashed. The Granddaddy of Atrocity Films.
A Mega Rare Fully Uncut 108 Minute Print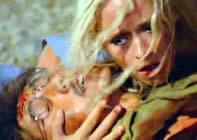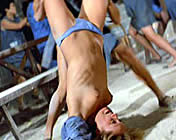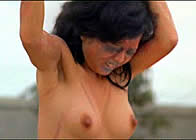 director: Kuei Chih-hung
starring: Lo Lieh · Birte Tove · Roska Rozen · Niki Wane · Wang Hsia · Li Hai-shu · Terry Liu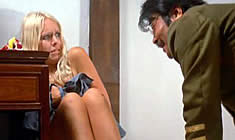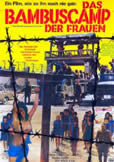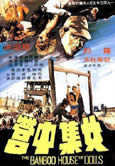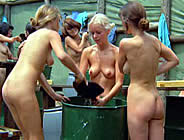 Banned for two decades in Asia (and never released in the United States), this unflinching Shaw Brothers production is generally considered the greatest Women-in-Prison exploitation film ever made. ACC contributor Ric Meyers called it "the ultimate chain-gang kung fu caper flick." It is an ultra-violent misogynist tale of women brutalized in a Japanese prison camping circa 1940. The movie is a parade of vicious torture and rape sequences. Shockingly savage, here is the granddaddy of atrocity films. Definitely not for the casual viewer.

During the Second World War, a Chinese hospital is invaded by Japanese soldiers. These belligerent intruders are looking for a downed U.S. pilot. Everyone at the hospital claims to know nothing, so the soldiers start shooting up the place. After killing several dozen people - including women and children (and the discovered pilot) - the soldiers are ordered to collect the women and take them to the 13th Women's Concentration Camp (the film's original title). Among the captives are three American Red Cross nurses, including blonde Jennifer (played Danish actress Birte Tove), an innocent looking Mary and a big-breasted earthy girl named Elizabeth. These females - of course - become the film's center of attention as they are horribly mistreated, tortured and sexually abused for the duration of the motion picture.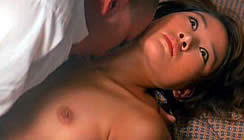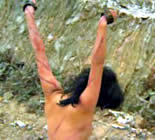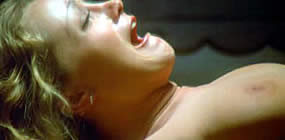 A Chinese production; widescreen, totally uncut version (108 min.), in Chinese (Mandarin) language with optional English subtitles, DVD encoded for ALL REGION NTSC, playable on any American machine. Extras include trailers.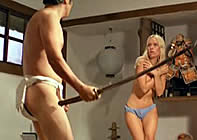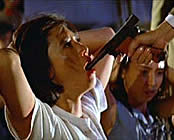 Rape/Nudity/Gore/Graphic Violence/Sexual Brutality:
For Mature Audiences Only