Three Students Dress Up like Aliens to Seduce their Science Teacher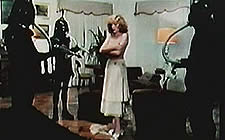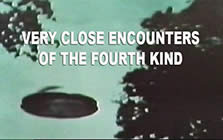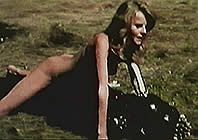 Original Italian Title: INCONTRI MOLTO...RAVVICINATI DEL QUARTO TIPO
[Intimate Encounters...Close of the Fourth Kind] also known as THE COMING OF ALIENS

director: Mario Gariazzo (as Roy Garrett)
starring: Maria Baxa · Monica Zanchi · Mario Maranzana · Marina Daunia · Jimmy il Fenomeno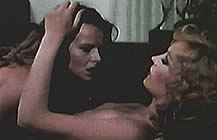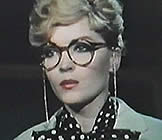 Here's the plot: Three students, hot for their astronomy teacher, pretend to be outer-space aliens in hope of tricking her into having sex with them. During a school holiday, they dress up in costumes (that wouldn't fool a 4th grader, let alone a college professor) and take a trip to her country estate. After invading her home, they convince professor Emanuelle and her sexy maid Monica to undress and allow some probing. This crass, sexploitaiton production is more entertaining that it ought to be.
More questions than answers surround this dirt-cheap sex parody. Earlier the same year, director Mario Gariazzo made the no-nonsense alien invasion film EYES BEHIND THE STARS. On the heels of that endeavor, it's difficult to justify this sleazy dirty-joke production. Some sources suggest that it was actually co-directed by Aldo Grimaldi (of MY LOVERS fame); perhaps, that would explain the dilemma. Other sources, claim that lead actress Maria Baxa was Mr Gariazzo's long-time girlfriend and he made this 'throw-away' film to introduce her to the lucrative soft-core genre. If that were the case, it didn't seem to work. Ms Baxa - born Marija Baksa in Belgrade Yugoslavia - (while seeming to possess the necessary attributes for that genre) fell completely from view, only to reemerge many years later in a supporting role for the wonderfully quirky STRANGLER VS STRANGLER. Lastly, the costar Monica Zanichi had made numerous cult films before taking this role (including MAN, WOMAN AND THE BEAST, EMANUELLE AND THE LAST CANNIBAL TRIBE, etc) but after this movie - and for the rest of her career - she never received credit-billing for any more films even though she was in Fulci's ZOMBIE, QUIET DAYS IN CLICHY, and EROTIC DREAMS OF CLEOPATRA.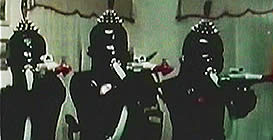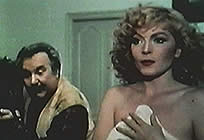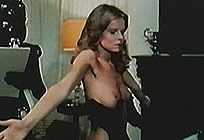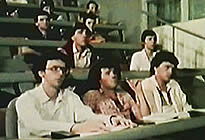 An Italian film in English language; widescreen format (16:9), uncut (87 minutes), DVD encoded for ALL REGION NTSC WORLD FORMAT. Extras include theatrical trailers.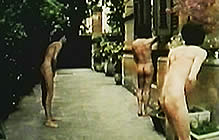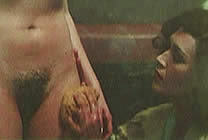 Adult Material/Strong Sexual Themes/Nudity/Lesbianism:
Recommended for Mature Audiences