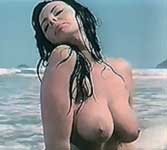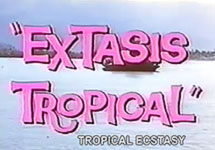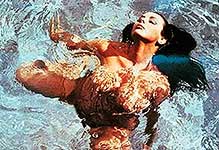 original Argentinean/Spanish title EXTASIS TROPICAL [Tropical Ecstasy]

director: Armando Bo
starring: Isabel Sarli · Armando Bo · Miguel A. Olmos · Paco Jaumandreu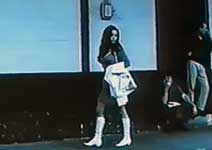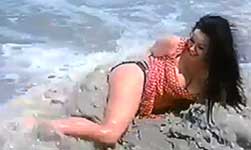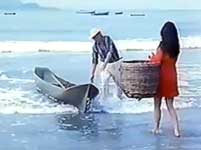 Isabel Sarli plays a prostitute named Monica. She's been selling her body in a seedy section of Buenos Aires [see pic above, left] but has now decided to return to her native fishing village on the coast. A fisherman named Jose, the love from her youth, is still waiting for her to come back to him. When he learns that she is - in fact - returning, Jose decides to marry Monica. However, her pimp follows and threatens their happiness.
This 1970 film, along with her scorching trilogy CARNE (Meat), FUEGO (Fire), and EMBRUJADA (Bewitched), established Sarli's reputation as South America's definitive Sex Queen. She had won the 'Miss Argentina' title in 1955 and a short time later met actor Amando Bo. He convinced Isabel to make movies with him as the writer and director (he also stars with her in this one). The union resulted in a lasting love relationship and 30 subsequent films, ending in 1981 with Amando's death from cancer. In 2012, despite relentless attempts to censor and/or ban her movies during her career, the president of Argentina, Cristina Fernández de Kirchner, gave Ms Sarli the honorary title 'Ambassador of Pop Culture.'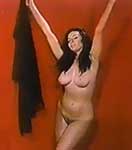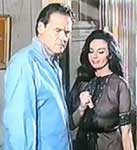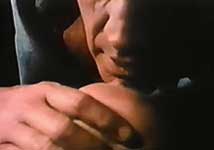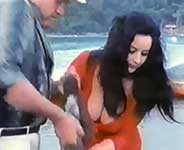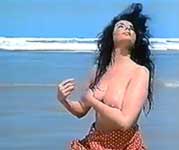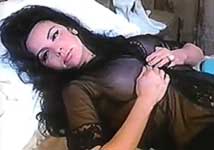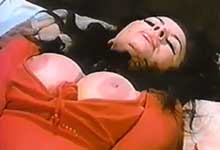 An Argentinean/Spanish film with optional ON/OFF English subtitles; widescreen, 81 minutes;
DVD encoded for WORLD FORMAT NTSC, playable on any American machine.
Extras include Isabel Sarli theatrical trailers.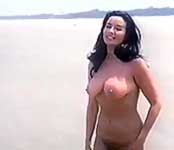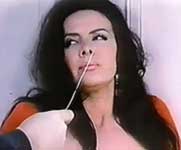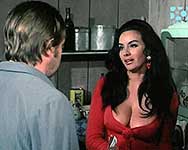 Violence/Nudity/Sexual Brutality/Prostitution
for Adult Audiences