A Housing Tenement is plunged into Supernatural Chaos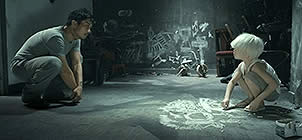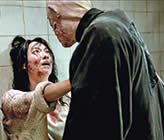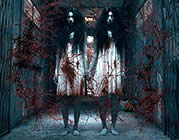 original Hong Kong/Chinese title: GEUNG SI

director: Juno Mak with Takashi Shimizu
starring Anthony Chan · Billy Lau · Chin Siu-Ho · Fat Chung · Giselle Lam · Richard Ng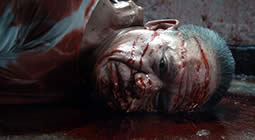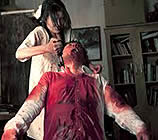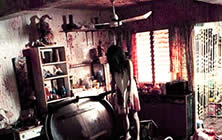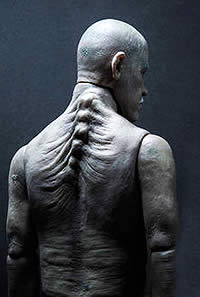 Into this eerie and chilling collaboration - between Chinese director Juno Mak and Japanese legend Takashi Shimizu - comes a contemporary homage to the classic Chinese vampire films of the '80s. It even stars some of the original cast members of the MR VAMPIRE franchise. The story is set is a creepy Hong Kong public housing tower where some very unsettling things are going on. This building is infested with ghosts, vampires and zombies. The plot revolves around an ex-actor on a downward spiral. Longing for death, he moves into this 'forgotten' apartment-tower where the realm of supernatural and humanity are entwined.
This is the debut project for director Juno Mak, a 'pop-star-turned-actor- turned-director,' who was probably best known for being one of Gillian Chung's ex-boyfriends. But that's all changed now with this extraordinary motion picture. It was produced (and co-directed) by Takashi Shimizu, the master behind the JU-ON series and epic horror films like MAREBITO and REINCARNATION. He was also the producer for ALL NIGHT LONG 6.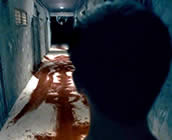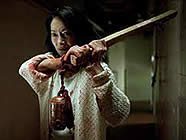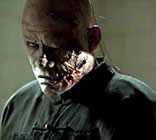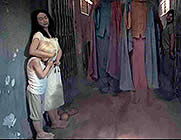 A Hong Kong / Chinese film with good English subtitles; widescreen format, uncut version (103 minutes),
DVD encoded for ALL REGION NTSC, extras include theatrical trailer.