The most disturbing, thought-provoking, sexually perverse,
gore-infused film of recent memory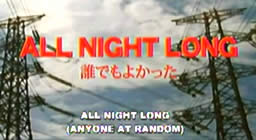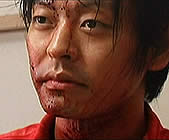 Original Japanese Title: ALL NIGHT LONG - DAREDEMO YOKATTA
[All Night Longt: Anyone At Random]
also known as ALL NIGHT LONG 6 and ALL NIGHT LONG: RANDOM PREY
and ALL NIGHT LONG: ANYONE WOULD HAVE DONE

director: Katsuya Matsumura
starring: Satoru Yamanaka · Megumi Yoshikawa · Marika Hasegawa (as Marika)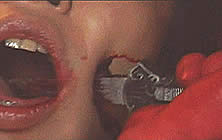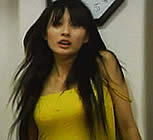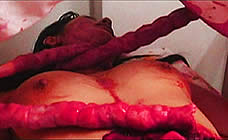 Katsuya Matsumura's sledgehammer-of-a-movie is everything he promised it would be. This is the shocking culmination of all his previous ALL NIGHT LONG entries... a big-budget, theatrical release produced by Takashi Shimizu (director of the JU-ON: GRUDGE films and TOMIE), co-written by Daisuke Yamanouchi (RED ROOM and KENZUMO'S BOND), with special effects by Yoshihiro Nishimura (FX wizard and director of a hundred movies since 1984 including TOKYO GORE POLICE and VAMPIRE GIRL VS FRANKENSTEIN GIRL). This is Matsumura's nihilistic masterpiece in his on-going war of the sexes. Granted, it's not for the casual viewer, but this is the most disturbing, thought-provoking, sexually perverse, gore-infused film of recent memory.
Inspired by the Akihabara mass murders (June 2008), this is the story of two sisters who become victims of a home invasion. Knife-wielding Benjamin enters the apartment and begins a frantic night of humiliation and abuse while attempting to intimidate them through their own selfishness. Seemingly, Benjamin has a loftier (albeit, darker) goal as he believes he has an obligation to rid the world of females.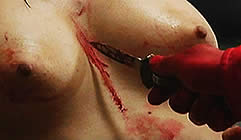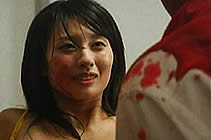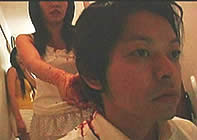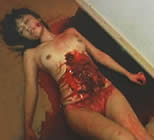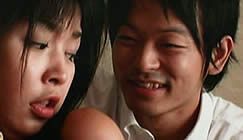 A Japanese film with English subtitles; widescreen format, uncut (86 minutes),
DVD encoded for ALL REGION NTSC WORLD FORMAT; extras include theatrical trailers.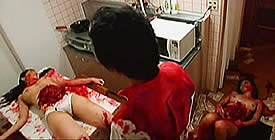 Strong Sexual Themes/Nudity/Graphic Violence/Gore/Sexual Brutality
For Mature Audiences Only