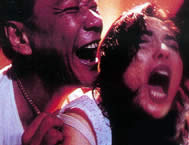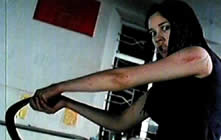 Two legendary, gross-out Category III Films in 1 package (2 DVDs)
The Most Offensive Motion Pictures Ever Made!




DAUGHTER OF DARKNESS (Parts 1 and 2)
Both films directed by Ivan Lai (EROTIC GHOST STORY, PEEPING TOM, RIKKI O and THE IMP) share themes of degradation, kinky sex, ultra-gore, inept law enforcement, incest, plus a tortured girl.
Both are rated Category III... for adult audiences only.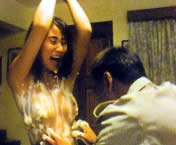 ···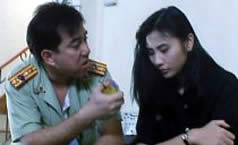 DAUGHTER OF DARKNESS 1
director: Ivan Lai (Lan Nai Kai)
starring: Anthony Wong · Lily Chung · Money Lo · Hugo Ng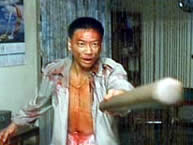 ·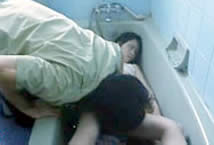 Beautiful Wei has always been treated as an inferior in her family. But her nightmare begins when she is raped by her father. Frustrated and helpless, she escapes to her boyfriend; however, her dad continues to pursue girl and torment her. One particular ugly night, Wei snaps and violently slaughters her entire family.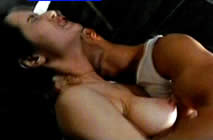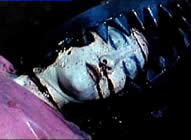 DAUGHTER OF DARKNESS 2
director: Ivan Lai (Lan Nai Kai)
starring: Yim Lai Cheng · Ho Ka-Kui · Dick Lau · Kai Oni Liu
···

This is the more vile of the two (that's really saying something). After a car accident, a man gives a young couple a place to stay. He's caught peeping on the woman during a bath and her husband makes him a strange offer... to bang his wife and make her pregnant (seems he can't have kids cause of a war injury). The man hastily agrees and immediately rapes the woman. In an unexpected turn, the wife is then kidnapped by a family of sexual psychos and gets tortured mercilessly. The husband decides to take revenge into his own hands.

A Hong Kong import; two movies on 2 DVDs; original widescreen formats (16:9), both movies are fully uncut (95 and 98 minutes) in DVD encoded for ALL REGIONS NTSC, playable on any American DVD machine; in Chinese language with English or Chinese subtitles.

Graphic Violence/Adult Material/Rape/Nudity/Drugs/
Sexual Brutality/Torture/Gore:
Recommended for Mature Audiences