Miyuki Yokoyama's Fourth Film in the 'Franchise of Cruelty' Series
Click here for (1) LIPSTICK, (2) HITCH-HIKE and (3) WEEKEND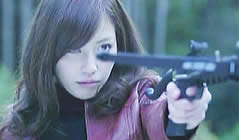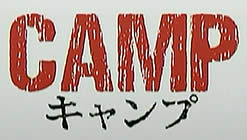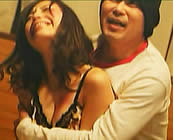 Original Japanese Title: KYANPU [Camp]

director: Ainosuke Shibata
starring Miyuki Yokoyama · Rei Ayana · Mumo Momomiya · Nao Sakai · Etsuro Hiratani · Yohei Kisarazu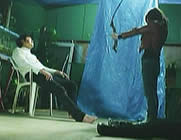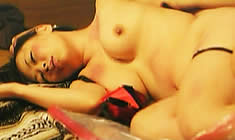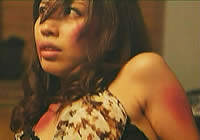 After their SUV breaks down, two sisters Kozue (Miyuki Yokoyama) and Akane (Rei Ayana) take shelter at a deserted campground. They don't get along so well. The plot quickly explains that their feud has to do with an old boyfriend and a rape. However, that merely sets the stage for a new round of trouble. These two girls are soon terrorized by five escaped mental patients with extreme sexual disorders. Each of these psychos have names that represent their particular mania. For example, one of them is Pyro. He enjoys using a lighter to rape his victim. And there's Corpo (short for Coprophilia), turned on by excrement and enjoys drinking urine. Another is Necro but he's a patient pervert who waits until sister Akane is dead. Similar to another Japanese film called BLOOD SISTERS, this one relies on torture and sexual mayhem to deliver its disturbing story until the final reel when the truly unexpected happens.
Even though Miyuki Yokoyama was recognizable through various social media sites since 2010, especially as a result of her Digital Channel DC 69, this 4-part series is considered her official debut. And this entry is the conclusion in a series of non-related (yet thematically similar) projects, proceeded by LIPSTICK, HITCH-HIKE and WEEKEND. These films are part of her 'franchise of cruelty' each produced and written by Ainosuke Shibata. Mr Shibata also directed three films including this one; number three was helmed by Yoshikazu Ishii.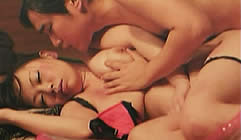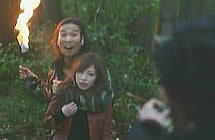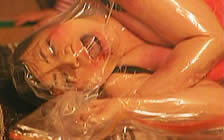 A Japanese film with English subtitles; widescreen format, fully uncut (82 min.), DVD encoded for ALL REGION NTSC, playable on any American machine. Extras include original trailer.