The Extreme Japanese I SPIT ON YOUR GRAVE!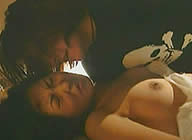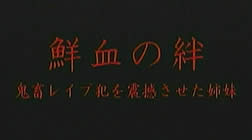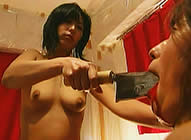 Original Japanese Title:
SENKETSU NO KIZUNA: KICHIKU REOPUHAN O SHINKAN SAESETA SHIMAI
[Blood Sisters: Evil Rape Beasts Horrified by Two Sisters]:

director: Daisuke Yamauchi
starring: Kahori Asakura · Ayumi Tokito · Eisuke Higashino · Satomaru Murai · Salmon Sakeyama
Please note: While this film is not a hardcore XXX production (i.e., no shots of sexual penetration)
it is disturbingly graphic and intended for adult audiences only.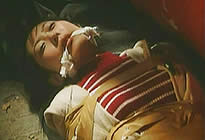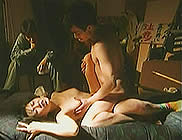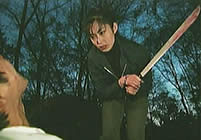 This Japanese film by director Daisuke Yamauchi is loosely based on the notorious International hit I SPIT ON YOUR GRAVE (and the numerous sequels). However, despite many familiar situations and concepts, the big difference lies in the EXTREME. Director Yamauchi takes his film to the limit (or past the limit, depending on your tastes). It is far more sexually violent and much gorier than any of the others in this dark genre. The plot deals with two sisters who are exploring the rural countryside when one of them injures her foot. They accept a 'ride to town' from four young men (who, incidentally work at a local slaughterhouse) but the girls soon find themselves captured, sexually brutalized and left for dead. A year later, the two sisters return with a plan for vengeance and systematically slaughter each of the attackers.
Filmmker Daisuke Yamanouchi, born in 1971, is a writer/director who has come to the forefront in Japan's erotic horror genre (probably best known for RED ROOM and KENZUMO'S BOND). He was also the scripter for Katsuya Matsumura's ALL NIGHT LONG 6: ANYONE AT RANDOM.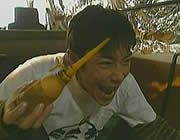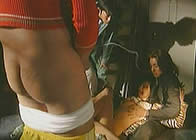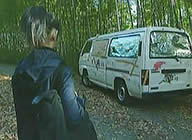 A Japanese film with English subtitles; fullscreen format (4:3), uncut (72 minutes), DVD encoded for ALL REGION NTSC WORLD FORMAT; extras include trailers.
      


Nudity/Graphic Violence/Sexual Brutality/Rape
Recommended For Adult Audiences Only