Marisa Mell in Manuel Mur Oti's Perverse Thriller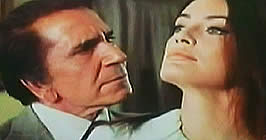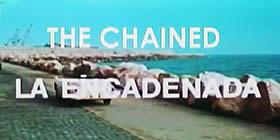 Original Spanish Title: LA ENCADENADA [The Chained]
also known as DIARY OF AN EROTIC MURDRESS and PERVERSIONE (Italian title) [Perversion]
director: Manuel Mur Oti
starring: Marisa Mell · Richard Conte · Anthony Steffen · Richard Baron · Lili Murati · Carla Calo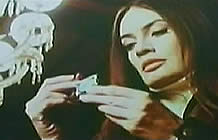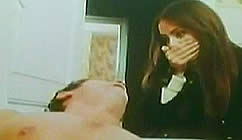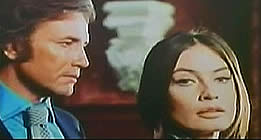 Okay. The plot has been seen before. But the star is Marisa Mell. And she's never been more beautiful nor enigmatic.
Miss Mell plays con artist Gina who - pretending to be a psychologist - is hired by a wealthy businessman named Alexander to watch after his mentally ill, mute son. The young boy is prone to violent fits of rage whenever he's reminded of his deceased mother or, for the most part, whenever he sees his father. To complicate matters, there's also a bastard son and an ex-husband looking for a piece of Gina's con. She plans to fleece the estate but then Gina realizes she can get even more by befriending the son (even sexually) and by killing his father. It should also be noted that [incredibly] the mansion's most valuable asset is the Holy Grail itself which is protected by a cloister of nuns living on the estate (!).
Marisa Mell (born Marles Moitzi in Austria) was married briefly to Henry Tucci in the early '60s. Over the years, she was romantically linked to Alain Delon, Warren Beatty, Robert Evans, Roman Polanski, Jess Franco and the Shah of Iran. She made 75+ films in the 30 years between 1960-90 (including Lucio Fulci's PERVERSION STORY and the dark birth-of-the-devil thriller OBSCENE DESIRE) but Ms Mell was dangerously addicted to cocaine, resulting in numerous legal problems. She died from throat cancer at the early age of 53 in May 1992.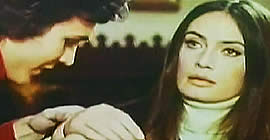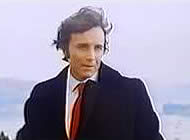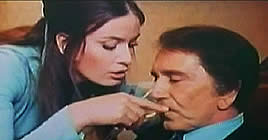 A Spanish/Italian project, shot in English language; widescreen format, (84 minutes),
DVD encoded for ALL REGION NTSC WORLD FORMAT; extras include theatrical trailers.
   


Nudity/Violence/Sexual Brutality
Recommended For Adult Audiences