"One of Lucio Fulci's Top Five Films. A Must-See Venture"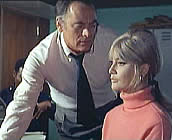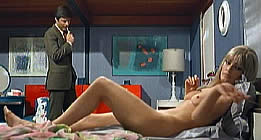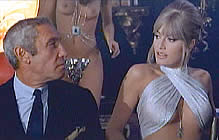 Original Italian Title: UNA SULL'ALTRA (One on Top of the Other)

director: Lucio Fulci
starring: Jean Sorel · Marisa Mell · Elsa Martinelli · Alberto De Mendoza · John Ireland · Bill Vanders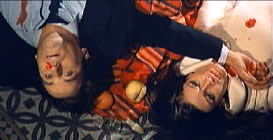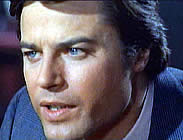 Here is a terrific erotic thriller from legendary filmmaker Lucio Fulci with a well-constructed plot full of twists and unexpected turns plus 1960s San Francisco as a backdrop. This was the first of three giallos helmed by Fulci in his early career (long before the FLESH EATING ZOMBIE days) followed by WOMAN IN A LIZARD'S SKIN and DON'T TORTURE A DUCKLING. Besides the shockingly good narrative and great performances, there's psychedelic body painting, nude dancing, and an abundance of straight and kinky sex.
Doctor George Dumurier (played by Jean Sorel) is a handsome, privileged, rich man who practices out of his own private medical clinic. He is married to Susan (Marisa Mell) but their marriage is unhappy as she feels neglected. And, yes, she should feel neglected. George has a longtime mistress named Jane (Elsa Martinelli) but he doesn't want to leave Susan due to her deteriorating health. While he's away on a 'business' trip, Susan suddenly dies after taking incorrect medicine. Her death leaves the good doctor the recipient of a large life insurance policy. This gets the attention of the police who believe George actually killed his wife. A bit later, while detectives are trying to find evidence against him, he encounters a stripper who looks strikingly similar to Susan. Very similar. George starts believing that his wife isn't really dead, but rather leading a double life.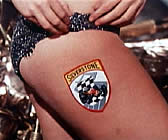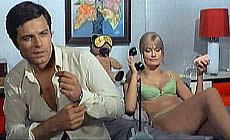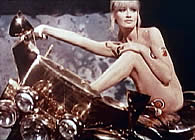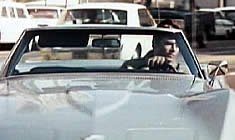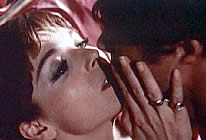 An Italian film in English language; fullscreen format (1.55:1), fully uncut version (87 min.), DVD encoded for ALL REGION NTSC, playable on any American machine. Extras include theatrical trailers.