Brett Halsey and Romina Power in Rare Psychedelic Giallo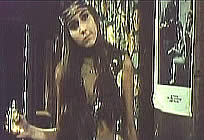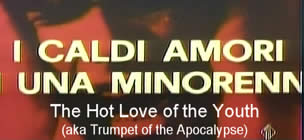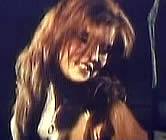 director: Julio Buchs (as Julio Buchs Garcia)
starring: Brett Halsey · Romina Power · Marilu Tolo · Fabrizio Moroni · Alberto Dalbes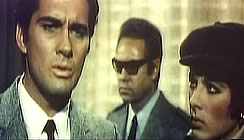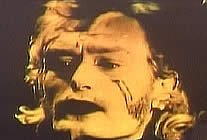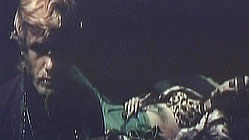 Somewhat a rarity in the Giallo World, here is a psychedelic thriller - there are only a handful of others IN THE FOLDS OF THE FLESH, CAT IN HEAT, SEASON OF SENSES, and Lucio Fulci's PERVERSION STORY - but this one even differentiates itself further by concentrating on the music as a murder weapon. Before the credits roll, a noted music professor throws himself through a window to his death in the street. The next day, a DJ at the Mole House nightclub is reading a newspaper when he sees an article about the 'suicide' and immediately rushes to an apartment building in time to sees a girl come crashing through the window in similar fashion. That girl's name was Katherine. And her death is also identified as suicide. But her brother Richard (who has just arrived home from a stint in the British Navy) thinks it's too coincidental for both Katherine and her teacher to die in back-to-back suicides. A macabre tale unfolds when Richard learns of his sister's bizarre behavior during the past few weeks including "a marvelous secret too fantastic to be true" and her involvement with a mysterious thug who works security for the Mole House discotheque.
When this motion picture was made, Romina Power was riding success as an Italian pop-singer superstar. She was the daughter of American actor Tyrone Power and - after his unexpected death by heart attack in 1959 - she moved to Europe with her mother and sister. Romina married Albano Carrisi in the early Sixties. The two began recording music and together they managed to deliver one hit song after another. For three decades Romina and Albano rode the European charts. To this day, they remain Italy's top grossing duo of all time. Personal tragedy struck in 1994, when their oldest daughter Ylenia Carrisi was visiting New Orleans at age 22 and went missing in the French Quarter. She had been staying at the LeDale Hotel with a street musician. The man was arrested in connection with her disappearance by the New Orleans police detectives, but later released due to lack of evidence. Ylenia has yet to be found.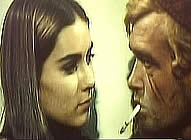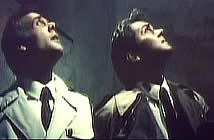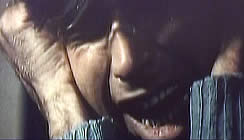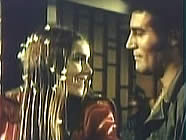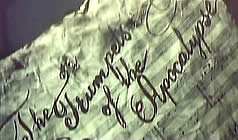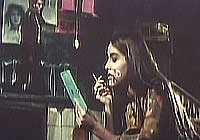 An Italian film in English language; widescreen format,
uncut European version (91 minutes), extras include trailers.
DVD encoded for All Region NTSC World Format.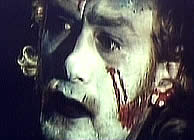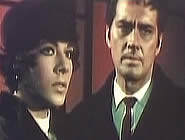 Sexual Themes/Violence/Crime Drama/Brutality
for Mature Audiences