International Icon Paul Naschy's Last Film before his death in 2009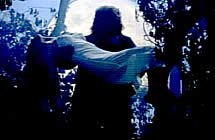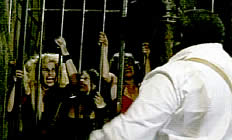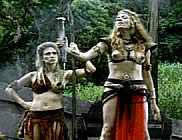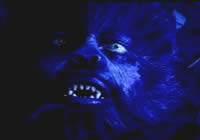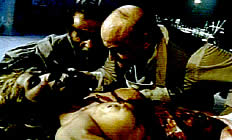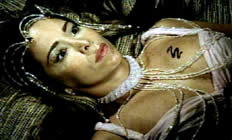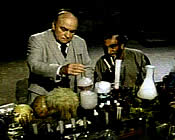 Original Brazilian Title:
Um Lobisomem na Amazônia
director: Ivan Cardoso
starring: Paul Naschy · Danielle Winits ·
Evandro Mesquita · Karina Bacchi ·
Daiana Amendola · Bruno De Luca
After his highly successful comeback films ROJO SANGRE (Blood Red) and MUCHA SANGRE, Paul Naschy went to Hollywood for two movies COUNTESS DRACULA'S ORGY OF BLOOD and Fred Olen Ray's TOMB OF THE WEREWOLF(both 2004). He then flew to Brazil for this tailor-made project by pop-fave Ivan Cardoso. This time Mr Naschy played both the werewolf and Dr Moreau. It would be his final motion picture. Paul Naschy died of pancreatic cancer at age 75 in 2009.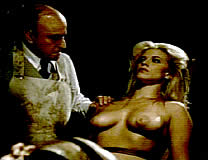 Loosely based on a '40s dime-novel by Gastao Cruis, here is the story of Dr Moreau escaping his island and taking refuge in the Amazon where - with the help of Mengele's secret Nazi documents - he plans to create artificial life. The problem is Dr Moreau also suffers from a werewolf bite and transforms into a monster by the light of the full moon. Meanwhile, a group of youngsters have journeyed into the jungle to find and enjoy a rare hallucinogenic drug. (They find it. And somewhat more.) In addition, a tribe of Amazons [females] befriend Moreau and get involved in his sex therapy. Trashy violence, naked bodies and Paul Naschy. A true slice of heaven.
A Brazilian production; widescreen (16:9), totally uncut version (79 min.), in Portuguese language with optional English subtitles (Naschy speaks Spanish throughout; his dialogue is translated on both versions), DVD encoded for AL REGION NTSC, playable on any American machine.