One of Two American-Made Paul Naschy Motion Pictures
(also see COUNTESS DRACULA'S ORGY OF BLOOD)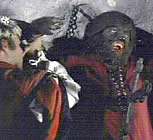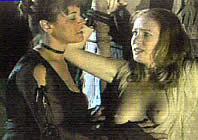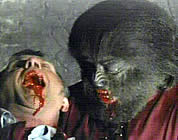 director: Fred Olen Ray
starring: Paul Naschy · Jay Richardson · Michelle Bauer · Stephanie Bentley · Kennedy Johnson · Beverly Lynne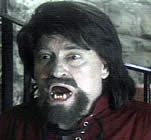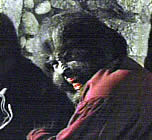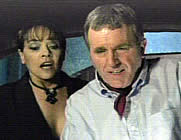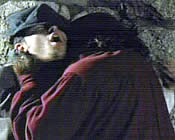 After his highly successful "comeback" films ROJO SANGRE (Blood Red) and MUCHA SANGRE, Paul Naschy finally decided to Go Hollywood. He came to the states in 2004 for two motion pictures, Donald F Glut's erotic vampire tale COUNTESS DRACULA's ORGY OF BLOOD and this Waldemar Daninsky wolfman story. Of course, Mr Naschy's big hurdle has always been his lack of English. For this one, he plays a werewolf and has virtually no spoken lines.

When Tony, a young producer on a failing reality TV show, goes looking for something to give his series an edge, he meets Mr Daninsky. This mild-mannered fella has recently inherited a European castle with a deadly secret... there's a crypt in the basement with a treasure and the remains of a bloodthirsty werewolf. What a perfect set-piece for the reality television show!

From the legendary B-Director Fred Olen Ray, best remembered - most fondly - for HOLLYWOOD CHAINSAW HOOKERS.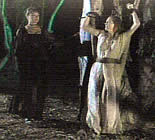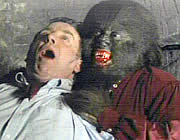 An American film; widescreen, totally uncut version (82 min.), in English language, DVD encoded for ALL REGION NTSC, playable on any American machine. Extras include original theatrical trailer.
Adult Material/Nudity/Gore/Graphic Violence/Sexuality:
For Mature Audiences