Tsui Hark's Live Action SciFi Fantasy Actioner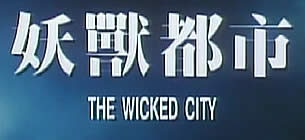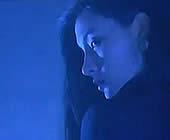 original Hong Kong Chinese title YAO SHOU DU SHI [Beast City]
also known as MUTANT CITY
director: Mak Tai Kit (as Peter Mak)         producer: Tsui Hark
starring: Leon Lai · Michelle Reis · Jacky Cheung · Carmen Lee · Tatsuya Nakadai · Reiko Hayama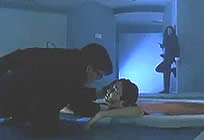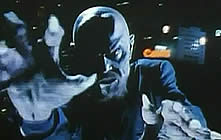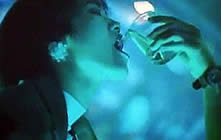 Adapted from the Japanese adult hardcore animation DEMON BEAST INVASION, this is quite a departure from producer Tsui Hark's usual fare. Here is the futuristic story of two undercover agents on a frantic mission against the Rapters, a society of alien creatures who live off human blood. There is no explanation for the Rapter's existence; instead, the film's only concern is with stopping them. In fact, little time is spent on anything except the breakneck pace, the nonstop conflict between humans and the creatures.

The thread of plot deals with Shudo, the son of the king Rapter, who wants to nullify his father's decision to live in harmony with humans. He and his followers are bent on world domination through complete annihilation. This, of course, give the film ample excuse for the frenzied carnage and bloody madness that follows. The result is a sensory overload of shape-shifting, exploding body parts and staggering special effects.
Actress Michelle Reis (winner of Miss Hong Kong Beauty Pageant 1989) retired from acting in 2009 after marrying business tycoon Julian Hui. Her final film was BODYGUARDS AND ASSASSINS. She enjoyed a 20 year career of 35+ movies including CHINESE GHOST STORY and SWORDSMAN 2.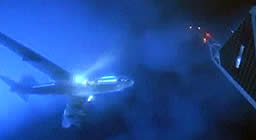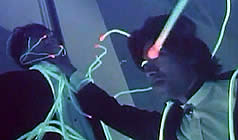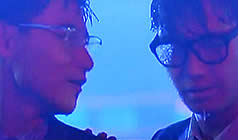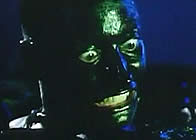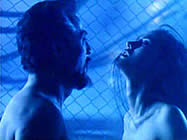 A Hong Kong Film in English language; widescreen uncut (88 min.),
for ALL REGIONS, playable on any American DVD machine.
Extras include original trailer

    

Sexual Situations/Graphic Violence/Gore
for Mature Audiences