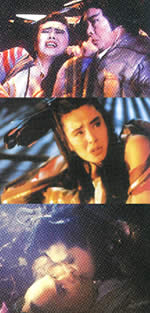 3 Disc Box Set includes 3 movies: (CHINESE GHOST STORY 1, 2 and 3) director: Ching Siu-Tung (all three films)
[1] starring Leslie Cheung · Joey Wang · Wu Ma - Perhaps the greatest of all the HK fantasy/horror movies, telling the story of a human hopelessly in love with a beautiful ghost. This film is a MUST for fans of Asian cinema.
[2] starring Leslie Cheung· Joey Wang · Jacky Cheung - A true sequel. Joey Wang returns as the ghost and Leslie Cheung, once again, is Ning, the hapless hero. The film begins with the words "The Story Continues" ...and it's packed full of great FX, including a giant centipede monster at the exciting conclusion and the soul-eating Tree Devil.
[3] starring Tony Leung· Joey Wang· Jacky Cheung - Jumps ahead 100 years and the story centers on a new character, a monk played by vet Tony Leung. Ghostly vixen Joe Wang and swordsman Jacky Cheung return in similar but decidedly different roles.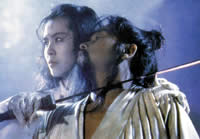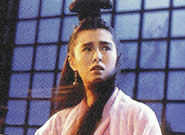 German Import of a HK film; widescreen uncut versions (302 minutes total running time) in DVD encoded for ALL REGIONS, playable on any American DVD machine; in Chinese or English language with removable English, Chinese or German subtitles as an option. Extras include full audio commentary in English plus trailers and "Making of."

Adult Material/Violence: Viewer discretion is advised.