Co-Produced and Directed by Takashi Miike
20 Complete TV Episodes on 4 DVDs with English Subtitles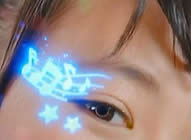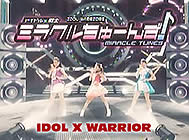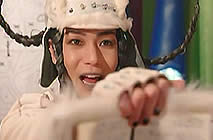 Original Japanese title: AIDORU X SENSHI: MIRAKURU CHUNZU!

director: Takashi Miike
starring: Asaka Uchida · Suzuka Adachi · Yuzuka Oda · Rina Usukura · Mio Nishiyama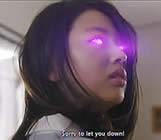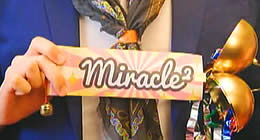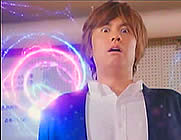 Takashi Miike was co-producer and series director for this ambitious Japanese television series that aired from April 2017 to March 2018. This first 20 episodes are included in this special four disc package, with English subtitles. The series was conceptually aimed at young, elementary school girls, but with its emphasis on music-oriented fantasy and highly saturated psychedelic art, the program quickly became a favorite of the youth drug culture. A Pee-Wee's Playhouse on acid.
In a distant kingdom, miracle icons called Sound Jewels are responsible for all music, including the 'Song of Blessings.' These Sound Jewels are stolen and transformed into Negative Jewels by the Demon King who will use them to destroy the human world. He plans to corrupt adult humans by infecting them with evil music. In retaliation, the Supreme Goddess sends the Rhythm Fairies to the human world to enlist help from a Japanese superstar singer, Mai Kanzaki. She decides to hold auditions for a new group, Miracle Tunes [officially MiracleČ], but her real intention is to recruit Idol Warriors to help recover the stolen Sound Jewels. Mai chooses two young girls, Kanon Ichinose and Fuka Tachibana, to become part of the Idol X Warriors. As the series continues, they are joined by sisters Akari and Hikari Shiratori from the American girl group KariKari. Episode after episode, the five girls fight to purify infected adults [known as Negative Jewels] and retrieve the corrupted Sound Jewels from the Demon King and his gang.
Critics called it "the start of a new television genre." Two mangas and a video game were released. It also launched a singing career for the show's idol girl group MiracleČ. The series was syndicated in Thailand, South Korea and China. Interestingly, Italian TV took the concept and created their own version in 2018.

Some Miike fans have been taken aback by this seemingly aberrant project. But his films like N-GIRLS VS VAMPIRES, YATTERMAN, and GREAT YOKAI WAR should have prepared his audience for this.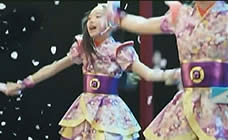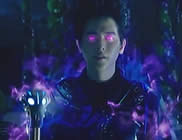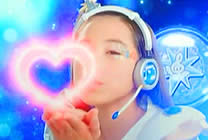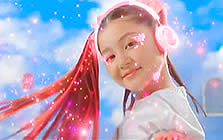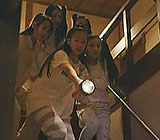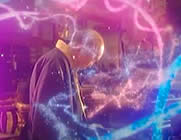 20 Episodes of a Japanese TV series on 4 DVDs with English subtitles; original widescreen format (16:9), in DVD encoded for ALL REGIONS NTSC, playable on any American DVD machine;
Extras include promotional music videos.