Shin Sang-Ok's Scorching Film of
Courtesan Sex and Sweeping Civil War Action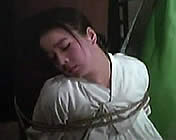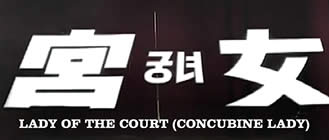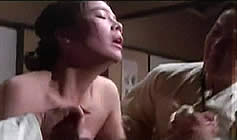 Original Korean Title: GUNGNYEO [Courtesan Woman]
also known as CONCUBINE LADY and COURT LADY

director: Shin Sang-Ok
starring: Yun Jeong-Hie · Shin Yeong-Gyun · Park No-Shik · Jean Yang-Ja · Do Geum-Bong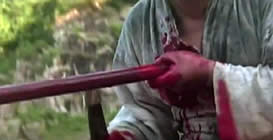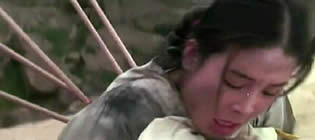 The story is set in Korea's Yi Dynasty, 1567. When King Myeong-jong dies of a sudden illness at age 36, his concubines are expelled to a guarded home where they will spend the rest of their life. It was believed - as they had once shared the king's heart and sacred body - they must now be kept away from other men forever, locked inside private quarters known as Jeongeopwon. They may never see the outside world again. Since the young king had no descendants, his nephew takes the throne. One of the courtesan woman, Bok-Nyo, discovers she is pregnant. Although she knows the child is actually the result of a secret relationship with her lover Byeong, she claims that it belongs to the late King Myeong-jong and holds true claim to the throne. Enemies of the nephew rally behind the woman which results in a bloody civil war.
This scorching film - mixing concubine sex with sweeping action - was probably the biggest hit of Shin Sang-Ok's lucrative career but he is best known for a truly bizarre episode in 1984 with North Korean ruler Kim Jong-Il. That dictator was a huge motion picture fan and he wanted Shin Sang-Ok to direct an allegorical Godzilla film for him. Since North and South Korea didn't have diplomatic relations (they've officially been at war since 1951), President Kim ordered the kidnapping of Shin Sang-Ok and his wife. They were captured and taken to North Korea where Shin was forced to make a giant monster film, PULGASARY. Shortly before the movie was finished, the two sought and were granted asylum in the United States. A year later, they returned to South Korea and Shin Sang-Ok continued making movies until his death in April 2006, after complications during a liver transplant. He was 79 years old.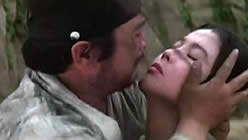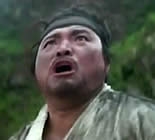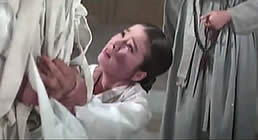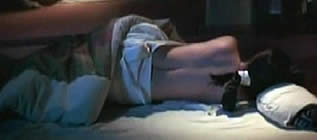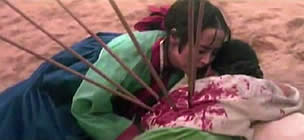 A Korean film with optional English subtitles; widescreen format.
Fully uncut 108 minutes; DVD encoded for ALL REGION NTSC WORLD FORMAT.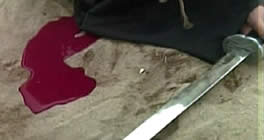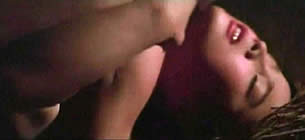 Graphic Violence/Nudity
for Mature Audiences