Japan's Mega Popular 'Midnight Movie' Extravaganza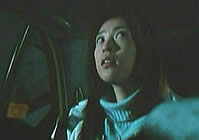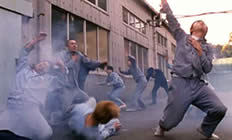 Original Japanese Title: CHI WO SU UCHI [Bloodsucking Universe]

director: Hirohisa Sasaki
starring: Aimi Nakamura · Sadao Abe · Hitomi Miwa · Hiroshi Abe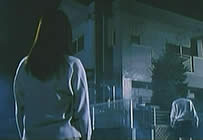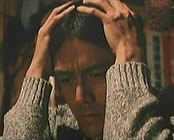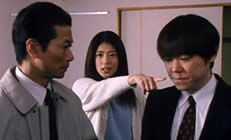 A woman named Misato is about to be executed for the murder of her daughter. The accused woman claims that she's innocent - that her daughter was kidnapped - while her husband says they never had a daughter at all. Misato tells her story to a nun, causing the police to investigate further. They enlist help from the FBI [who seem more obsessed with eating Jell-O than solving mysteries] and everyone starts to think Misato might be reincarnated from a spider. Or, even more bizarre, an alien from outer space.
Hirihisa Sasaki worked as an assistant director and scriptwriter for a decade, mostly on TV projects for the Fuji Television Network. His opportunity to sit in the director's chair came in 2000 when he was tapped to helm a script by Hiroshi Takahashi, the writer of numerous RING films. Sasaki was given a considerable amount of freedom with Takahashi's story which resulted in CRAZY LIPS, a controversial non-mainstream cult/horror film. Reportedly, the writer was so happy with the result that he immediately gave another script to the director. That one became this motion picture. The studio [wisely] chose to avoid a wide release for GORE FROM OUTER SPACE, instead marketing it as a 'genre' cult film. As such, GORE set a new record for the largest midnight audience ever (to this day) at the legendary Shinjuku Theater. In Japan, this film is considered its Rocky Horror Picture Show.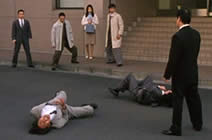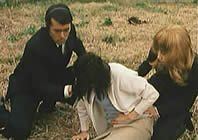 A Japanese film with English subtitles; fullscreen format (4:3),
85 minutes, encoded for ALL REGION NTSC, playable on any American machine.
Extras include original theatrical trailer..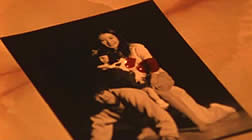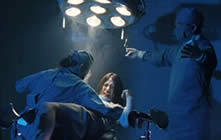 Violence/Drugs
for Adult Audiences