Could Be (And Probably Is) the Most Nihilistic Film Ever Made!
Now Fully Uncut at 115 Minutes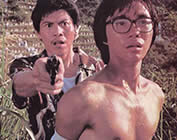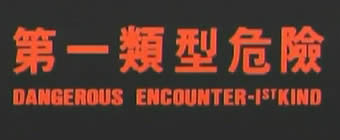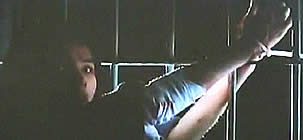 Original Hong Kong (Cantonese) Title: DI YI LEI XING WEI XIAN
also known as DON'T PLAY WITH FIRE
director: Tsui Hark
starring: Lo Lieh · Chen Chi-Lin · Albert Au · Tin Sang Lung · Biu Law Che (as Paul Che) · Ray Lui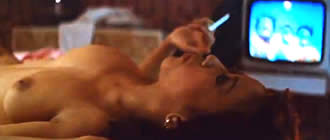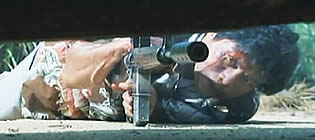 This legendary Category III film has seldom been seen in its entirety. It was censored by the Hong Kong government, animal activists, distributors and even individual theaters (fearing it could inspire cinema bombings as depicted in the film). This motion picture - now fully uncut at 115 minutes - could be [and probably is] the most nihilistic movie ever made. Angry. Offensive. Belligerent. Warning: It's not for everyone.
The story deals with three nerdy friends - Paul, Lung and Ko - who accidentally kill a pedestrian while cruising in daddy's car. The only witness is young, psychotic woman named Pearl. She decides to blackmail them, not for money but rather for their morality. She enjoys dominating the spineless teens as she forces them to participate in her wave of reckless activities. They begin detonating bombs in theaters, accosting innocent civilians and generally creating unhinged moments of anarchy. Their dangerous games lead to a confrontation with the Triad and ultimately to a dire, grisly conclusion.

Here is the third film from director Tsui Hark (preceded by BUTTERFLY MURDERS and WE'RE GOING TO EAT YOU), made long before he became one of Hong Kong's most successful filmmakers with his blockbuster actioners THE SWORDSMAN and the ONCE UPON A TIME IN CHINA franchise. It must be seen to be believed.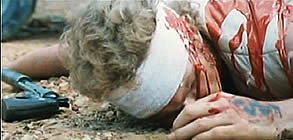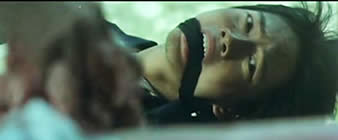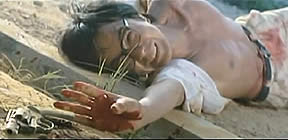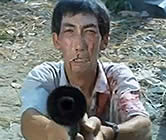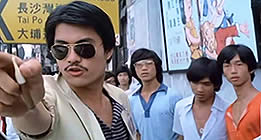 A Hong Kong film with English subtitles; widescreen format, uncut (115 minutes),
DVD encoded for ALL REGION NTSC WORLD FORMAT; extras include original trailer.