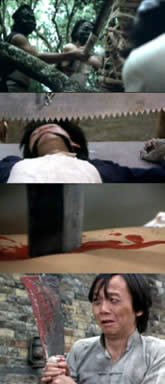 director: Tsui Hark
starring: Norman Tsui (Tsui Siu Keung) · Gao Hung
Melvin Wong (Wong Kam Seng) · Eddy Ko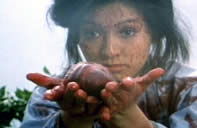 Tsui Hark, perhaps Hong Kong's best known director, made this black gore-comedy in 1983 (some sources claim 1980). It tells the story of a federal agent named 999 who travels to China to capture a notorious bandit. En route he befriends a petty thief who is also heading to the city of Rolex. Neither man is aware that the town is completely populated with cannibals. Lots of blood and gore, plus a strange mixture of horror and sexual humor (e.g., the scenes where a town transvestite wants to play with 999 and eat him in the process).

HK import; widescreen uncut (90 min.) version encoded for ALL REGIONS, playable on any American DVD machine; in Chinese language with removable English or Chinese subtitles as an option. This title is Category III, intended for viewers over 18 years of age.

Violence/Adult Material/Gore: Viewer discretion is advised.