Classic Korean Erotica!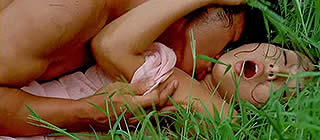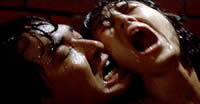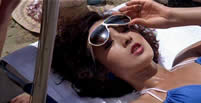 original Korean title: KNEE TO KNEE [Mulenpgwa Muleupsai]
director: Lee Jangng-Ho
starring: Lee Bo-Hee · Ahn Sung-Ki · Lee Hye-Yeung · Lim Seong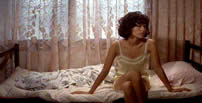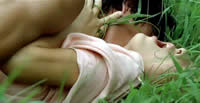 A young music student becomes obsessed with rape and brutal sex after becoming the victim of a violent sexual assault when she was young.
Ja-young is having trouble navigating between the world of traditional Korean customs and the newly-introduced liberal morality of the West. To confuse the issue even more, Ja-young has been emotionally scarred after being raped as a young girl. Today, she has difficulty distinguishing right from wrong.
The two leading stars have both found success in Korea's entertainment Industry. Ahn Sung-Ki is now an established actor with 100 projects in his resume including the genre hits ARAHAN, DIVINE WEAPON and the horror monster movie, SECTOR 7. Miss Lee Bo-Hee chose a different path to popularity, Korean television. After numerous hit series over the years, today she plays Nam Gi-Ja in the Internationally popular U-Ri Gap-Soon-I [Perfect Bride].
original Korean title: KNEE TO KNEE [Mulenpgwa Muleupsai]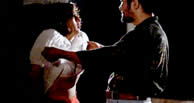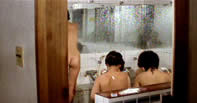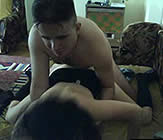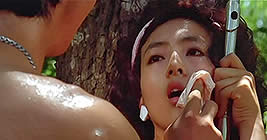 A Korean import from Korean Film Archives; widescreen (2.35:1), uncut (97 min.) version in DVD encoded for ALL REGIONS, playable on any American DVD machine; in Korea language with removable English subtitles.

Nudity/Violence/Adult Material/Rape/Sexual Brutality:

For Mature Audiences