Based on the Japanese Urban Legend of "Hikiko"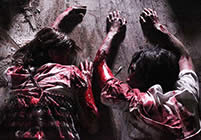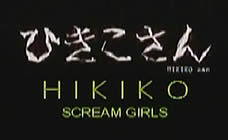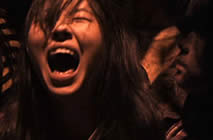 Original Japanese Title SHIN HIKIKO-SAN [New Hikiko]
also known as THE NEW LEGEND OF HIKIKO and SCREAM GIRLS
director: Hisaaki Nagaoka
starring: Chiharu · Erika · Seiko Iwaidō (as Mai Takahashi) · Shion Fujiwara · Kyoko Kawa · Maisakura Kawanishi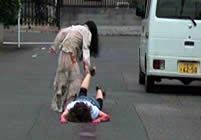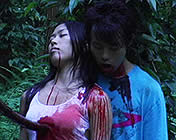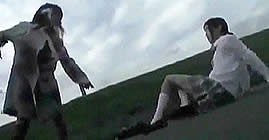 This is the first in what has become a booming new Japanese horror phenom: the legend of Hikiko. It's a story based on a Japanese urban legend about an abused young girl, beaten by her parents, causing slight deformities. In turn, this results in her being bullied by classmates until she commits suicide (some variations of the legend suggest that she was killed by her father). Regardless, the dead girl comes back as a human-hating spirit usually targeting school girls.
For Hisaaki Nagaoka's film, a girl named Hikiko Mori is teased and bullied relentlessly by her classmates, resulting in her accidental death. Holding a grudge against bullies, Hikiko's spirit now haunts her former school. Slowly she is gathering the strength to exact vengeance. A group of frightened school girls decide to investigate the rumors but they are too late.

Actress Seiko Iwaido most always uses the Mai Takahashi pseudonym. Her first theatrical role came in Takashi Ishii's GREAT YOKAI WAR where she played Kawahime, the River Princess. This was followed by Sion Sono's STRANGE CIRCUS and the grim horror film THE BOOTH. Miss Iwaido also appeared (uncreditted) in director Hisaaki Nagaoka's subsequentSLAUGHTER ISLAND.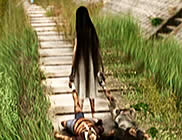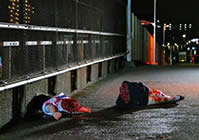 A Japanese film with English subtitles; widescreen format, uncut (63 minutes)
DVD encoded for ALL REGION NTSC FORMAT; Extras include original trailer.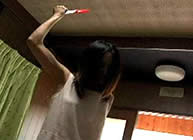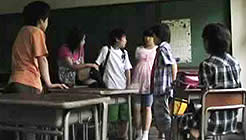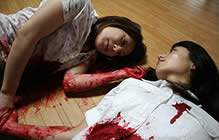 Graphic Violence/Bullying/Sexual Situations