The Legendary Mega Rare Category III Shocker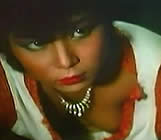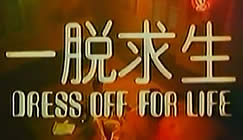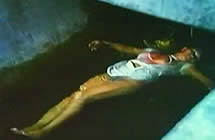 original Chinese title YI TUO QIU SHENG [Remove Clothes and Live]

director: Li Yung-Chang (Lee Han Chang)
starring Michael Wai-Man Chan · Fung Shui-Jan · Yut Fan-Lau · Yue Wong · Michelle Yim · Shelia Tu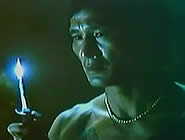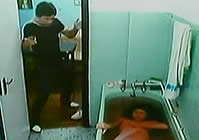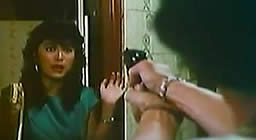 A professional boxer named Chen Yuen goes into hiding when his career takes a nose dive and his wife leaves. His loneliness and depression has bred impotence and, ultimately, insanity. Now he stalks the city streets looking for unsuspecting females to attack and rape but when he is unable to actually have sex, he slaughters them.
Michael Wai-Man Chan plays rapist/killer Chen Yuen with a chilling, tortured aura. In reality this role is a departure from his usual fare. He was originally part of the Shaw Bros extensive stable where he made many martial arts films including DEADLY BREAKING SWORD and SHADOW BOXER. Michael eventually gravitated to gangster films (usually playing the villain) and is probably best known for his double-crossing role in Brandon Lee's LEGACY OF RAGE. After 160 films, Michael Chan is still active today, starring in GALLANTS, a surprise hit in 2010, and then in the lead role of the Godfather for the Hong Kong TV series OCTB (2017-XX).

This mega rare shocker is the very definition of a Category III movie. It is a legendary trash film that is not afraid to cross the line of good taste yet while embracing good performances and allowing Li Yung-Chang's deft direction. The title 'Dress Off For Life" is a bit misleading, suffering from translation trouble. It does not mean 'Take Your Dress Off Forever' but rather 'Take Your Dress Off and You'll Live.'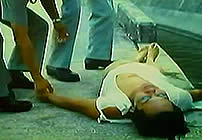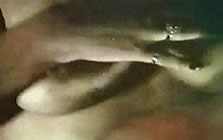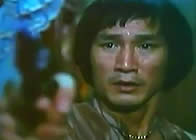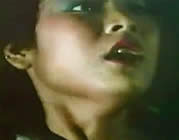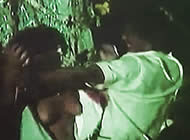 A Hong Kong film in Chinese with good English/Chinese subtitles; widescreen format, uncut (87 min.),
DVD encoded for ALL REGION NTSC, playable on any American machine.