The Sought-After Zenith in Motion Picture Exploitation!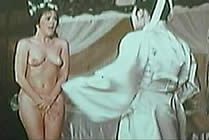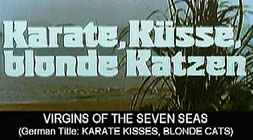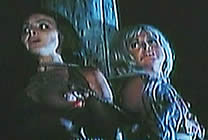 Original Chinese title: YANG CHI [The Capture]
Original German Title: WEISSE MADCHEN - GELBE TEUFEL [White Girls - Yellow Demons]
also known as KARATE, KUSEE, BLONDE KATZEN [Karate Kisses Blonde Cats]
and ENTER THE SEVEN VIRGINS and VIRGINS OF THE SEVEN SEAS

director: Ernst Hofbauer and Kuei Chih-Hung
starring Diana Drube · Gillian Bray · Tamara Elliot · Deborah Ralls · Wang Hsieh · Yuen Hua · Liu Hui-Ling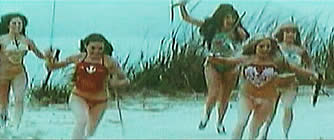 On their way to Australia, six European women [seemingly NOT virgins as the title insists], are captured by Chinese pirates who plan on selling them to the sex-slave market. The girls are taken to the pirate stronghold on a remote island. When one of the women resists getting raped by big boss Chao, she is killed. The girls are hysterical but a Chinese woman named Ko Mei-Mei calms them down and teaches them the advantages of doing what they're told. Unfortunately for these remaining five captives, 'doing what they're told' means enduring a lot of torture and sexual abuse. Ko Mei-Mei has a brother named Ko Pao who feels sorry for the women but realizes he cannot help them escape. Instead, Ko Pao slowly begins teaching them martial arts so they can protect themselves after getting sold into the slave market. The girls are fast learners. They become proficient quickly and soon challenge the pirates.
In the mid-'70s, Shaw Bros Studios - hoping to increase maximum visibility worldwide - began making International co-production deals. For example, they partnered with Britain's Hammer Films to make LEGEND OF THE SEVEN GOLDEN VAMPIRES; in Italy, they matched their biggest star, Lieh Lo (fresh from FIVE FINGERS OF DEATH) with Lee Van Cleef for STRANGER AND THE GUNFIGHTER. And in Germany, they made a deal with Rapid Films for this over-the-top exploitation opus. The two directors involved were Kuei Chih-Hung (who had just made the lurid S&M thriller KILLER SNAKES, best known for his BAMBOO HOUSE OF DOLLS) and Ernst Hofbauer (the sleaze- maestro who relished in sex documentaries and a bit later would make the hardcore version of RASPUTIN). As a result, neither filmmaker was much interested in playing it safe with this movie. And so, it remains one of the most outrageous yet entertaining films in the exploitation arena.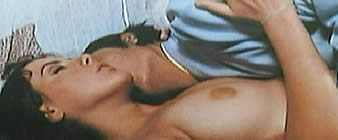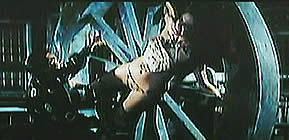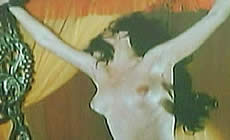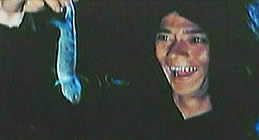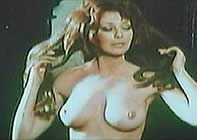 A German/Chinese co-production, in German language with English Subtitles; widescreen format,
uncut version (88 minutes), DVD encoded for ALL REGIONS NTSC; extras include theatrical trailer.
Strong Sexual Content/Graphic Violence/Rape/Nudity/Sexual Brutality/S&M
For Adult Audiences