A Beautiful Print with English Subtitles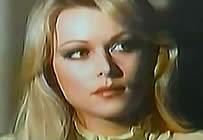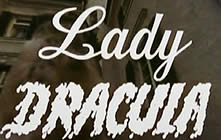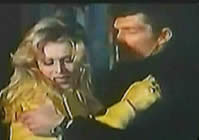 Also Known As: LADY DRAKULA and THE THIRST OF LADY DRACULA

director: Franz Josef Gottlieb (as F. J. Gottlieb)
starring: Evelyne Kraft · Brad Harris · Stephen Boyd · Theo Lingen · Eddi Arent · Christine Buchegger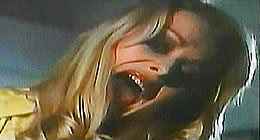 In 1876, Dracula breaks into a female boarding school and bites a little girl. In 1976, her casket is accidentally dug up by construction workers. They take the coffin to an antique dealer who purchases it. He is attacked by the child; she gorges herself on his blood and transforms into an attractive, sensuous - yet naive - woman named Barbara. To survive, she must drink fresh blood daily. And so, she secures a job with a funeral home. However, her bloodlust is soon uncontrollable.
Russian-born Evelyne Kraft began making movies in 1972 with her debut role in Ferdinando Merighi's Euro thriller FRENCH SEX MURDERS. She followed that project with numerous German television shows and this seldom-seen vampire film. Evelyne answered an International Want Ad posted by Shaw Brothers in 1977 and moved to Hong Kong for a starring role in DEADLY ANGELS. It was quickly followed by GOLIATHON (MIGHTY PEKING MAN). In 1981, she married and retired from the entertainment business. Evelyne then dedicated herself to charity work in Africa with her own Nigerian construction company. Ms Kraft died in Islisberg Switzerland at age of 57 from a heart attack, January 2009.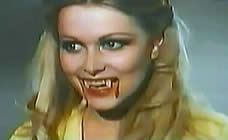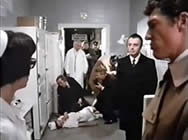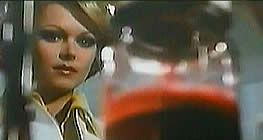 This film was written by co-star Brad Harris (as Bradford Harris), best known for his string of Peplums (ie, Bruno Mattei's SEVEN MAGIFICENT GLADIATORS) and actioners (KING OF KONG ISLAND). Mr Harris died from natural causes November, 2017 at age 84.
This would be the last film for Stephen Boyd who died from a heart attack shortly after the shoot at age 45. Cult fans remember him fondly for his role in Marisa Mell's MARTA but he's best known as Messala in Ben-Hur.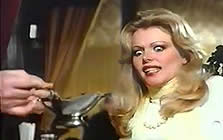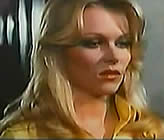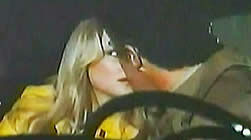 A German film with English subtitles; widescreen format, (79 min.), DVD encoded for ALL REGION NTSC, playable on any American machine. Extras include theatrical trailer.