The vengeful spirits of the Ring and Grudge series face off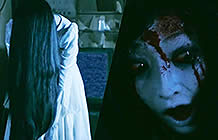 Original Japanese Title: SADAKO VS KAYAKO
also known as RING VS GRUDGE

director: Koji Shiraishi
starring: Mizuki Yamamoto · Tina Tamashiro · Aimi Satsukawa · Misato Tanaka · Masahiro Komoto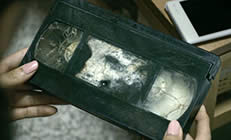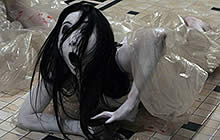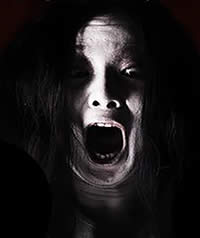 It would seem - at least from watching Japanese horror films from the past decade or so - the culture is infected with demons invoked from numerous curses. One such demon is Kayako (introduced in the GRUDGE (JU-ON) franchise) and Kayako inhabits a haunted house, attacking those who enter. Another powerful demon is Sadako (from RING) and she levels a death curse to anyone who watches her video clip. Fortunately, to enjoy this 'sequel,' that's really all the information the viewer needs to know. Two girls, one of whom is cursed by Sadako, figure that the only way to survive is to pit the two demons against each other. This - of course - leads to a major showdown.

Director Shiraishi is considered Japan's foremost horror director, responsible for 25+ films in slightly over 10 years, including JU-REI (his first in 2004) as well as NOROI: CURSE, SLIT-MOUTH WOMAN (CARVED), GROTESQUE (et al). He was a good choice for this powerful confrontation.
A Japanese film, with English subtitles; widescreen format, fully uncut (98 minutes),
DVD encoded for ALL REGION NTSC WORLD FORMAT; extras include original theatrical trailer.