MegaRare Fully Uncut Composite Print with English Subtitles
†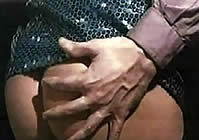 ††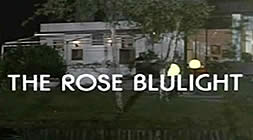 ††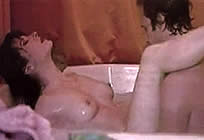 Original Italian title: ROSE BLULIGHT
also known as LAMBADA BLUE and ROSE BLUELIGHT

director: Lorenzo Onorati (as Lawrence Webber)
starring: Malu'∑ Valentine Demy ∑ Paolo Romboli ∑ Carmen Di Petro ∑ Franco Marino ∑ Manola ∑ Antonia Mais
†††

††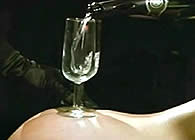 ††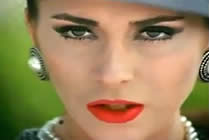 †††

Two young women with lesbian preferences, Kelly and Valentina, open a chic bar/bordello called Rose Blu [Rose Blulight]. Despite the success, Kelly soon runs into trouble with the law when she refuses to sexually entertain her investor attorney.
This is probably the lightest, most carefree of the Lorenzo Onorati films (he's best known for wildly kinky projects like CALIGULA'S SLAVES, THE LADY CHATTERLEY STORY [which also stars Malu], FLAVIA and a recent 2004 extreme horror film IN THE NIGHT). This film is a showpiece for Malý [real name Ileana Carusio, sometimes called Ramba]. Most of her movies - LADY EMANUELLE, SCENT OF PASSION, DIVA FUTURA, WOMAN FOR ALL, et al - were either directed by Onorati or Pasquale Fanetti [Frank De Niro]. She was not only Pasquale's muse but some sources suggest a romantic link between them. But essentially, Malý had a stormy career. Seemingly due to guilt infused by her strict Catholic upbringing, she would often retire from acting and return to the sanctuary of her parents' home. Inevitably, Pasquale or Onorati would convince her to come back for another film. She finally retired permanently in 1995 and refuses to conduct interviews today.
††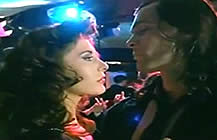 ††

††

†††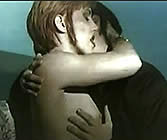 An Italian film with English subtitles; fullscreen format (4:3), uncut (77 minutes), DVD encoded for ALL REGION NTSC WORLD FORMAT; extras include selected theatrical trailers.
††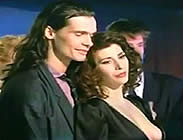 †††

††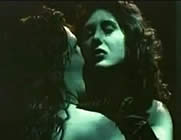 Nudity/Sexual Situations/Sexual Brutality/Spanking/Lesbianism
for Adult Audiences Only