Carrie Ng and Michiko Nishiwaki in Rare Taiwanese Thriller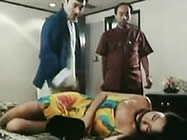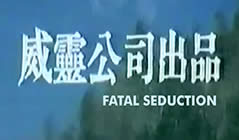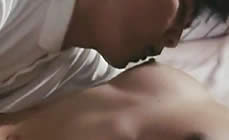 Original Chinese Title: YAN JIANG
Also known as: FEMALE KILLERS RAMPAGE (Hong Kong title)

director: Cheung Sek-Lung
starring: Carrie Ng · Alex Fong · Michiko Nishiwaki · Yeh Fang · Man Gui Hoh · Lee Chi-Kei · Hin Ming Lee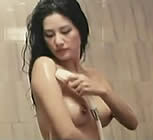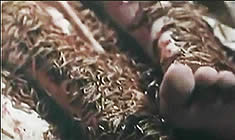 One man's infidelity leads to a wife's scorn and finally (as the HK title suggests) a woman's killer rampage! Chun Ti and his wife Lily are sent to Hong Kong to work for his Uncle Eh. He meets his cousin Paul and soon discovers that both he and Paul are having trouble with their spouses. Chun Ti's wife is jealous and suspicious [at least in his opinion] while cousin Paul's womanizing has put a strain on his marriage. Meanwhile, Uncle Eh is in trouble with loan sharks and wants to sell his business but he needs the signature of Chun Ti and Lily. She refuses. Uncle Eh hires a sorcerer to 'influenc'e Lily. Cousin Paul also gets the sorcerer involved in his martial problems. The whole thing soon escalated into a frenzy of witchcraft, maggot curses and ultimately murder.

This bizarre mayhem-of-a-movie benefits from the presence of two Asian actresses, Carrie Ng (fresh from her notable NAKED KILLER) and Japanese diva Michiko Nishiwaki (PASSIONATE KILLING IN THE DREAM).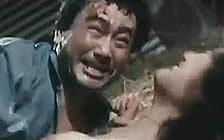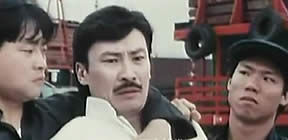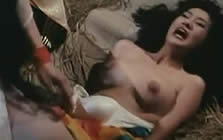 A Taiwanese film, Chinese language with Chinese and English subtitles; widescreen format (16:9), uncut (90 minutes), DVD encoded for ALL REGION NTSC WORLD FORMAT; extras include selected theatrical trailers.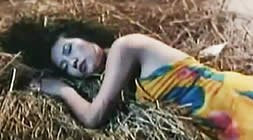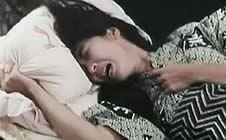 Violence/Nudity/Strong Sexual Situations/Sexual Brutality
recommended for Mature Audiences