Epic Vampire/Zombie Fantasy produced and written by legendary Tsui Hark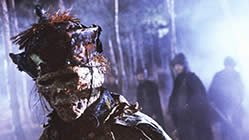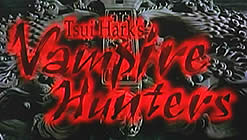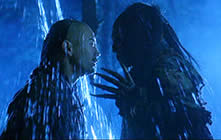 Original Title: JIANG SHI DA SHI DAI [Zombie Big Transformation]
also known as ERA OF THE VAMPIRES

director: Wellson Chin
starring: Ken Chan · Michael Man-Kin Chow · Suet Lam · Chan Kwok-Kwan · Anya · Yu Rong Guang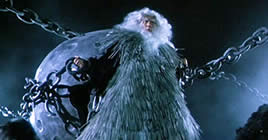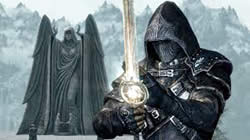 In 17th century rural China during the Ching dynasty, when a dead body isn't resting in peace, chemical and physical changes can build up, allowing it to leave the grave in the form of a zombie, feeding on the flesh of humans. Over time, this will cause the zombie will transform into a vampire. According to this lore, if someone is bitten or scratched by a zombie, they can recover. But if those people are bitten or scratched by a vampire, they will become a vampire. Only a handful of skilled warriors dared to challenge these mystical demons of the night. Here is their story.
This is a Martial Arts/Horror movie produced by the critically-acclaimed Hong Kong filmmaker Tsui Hark. In 19th century China, an evil monk awakens a nest of vampires hell-bent on devouring human life. Now, a quartet of heroes trained in the Taoist Mao Shan school of magic and their master must use their unique powers to destroy the Vampire King and its lethal coven before it is too late.
Wellson Chin was a character actor for many years before moving to the director seat in the early '90s. Most of his films fell into the horror genre. Although they were accomplished productions (see his excellent TEMEGOTCHI from 1997) his films were always considered 'B-Pictures.' Now, under the protective arm of aging Tsui Hark, Wellson Chin has been given the opportunity to extend his craft.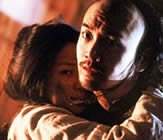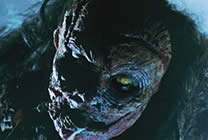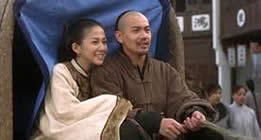 A Chinese/HK co-production with English subtitles; widescreen format (16:9), uncut (90 minutes), DVD encoded for ALL REGION NTSC WORLD FORMAT; extras includes original theatrical trailer.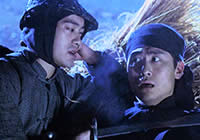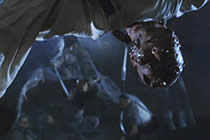 Adult Material/Violence/Gore