Last House on the Left... On a Train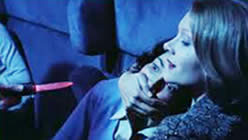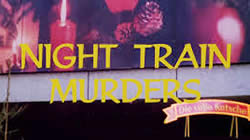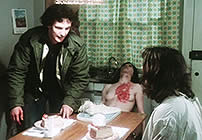 Original Italian Title: ULTIMO TRENO DELLA NIGHT [Last Train of the Night]
also known as NEW LAST HOUSE ON THE LEFT and DON'T RIDE THE NIGHT TRAIN
and LAST HOUSE II and XMAS MASSACRE

director: Aldo Lado
starring: Flavio Bucci · Macha Meril · Gianfranco De Grassi · Enrico Maria Salerno · Marina Berti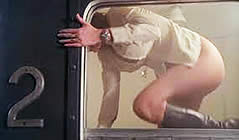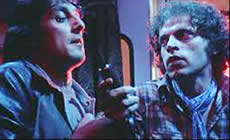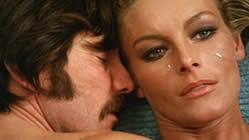 Two girls have taken the night train from Germany to Italy to spend the Christmas holidays with one of the girl's parents. Enroute they find themselves trapped in a train compartment with a sadistic nymphomaniac and two low-life thugs who terrorize, rape and kill them. Meanwhile, in Italy, the parents - totally unaware of the mayhem inflicted upon their daughter - are planning a Christmas party. The story, remarkably similar in scruture and style to Wes Craven's classic LAST HOUSE ON THE LEFT, also culminates with the three culprits trapped by those parents who exact their own vengeance.

Director Aldo Lado was an accomplished cult director best known for two remarkable giallos: WHO SAW HER DIE? and SHORT NIGHT OF THE GLASS DOLLS. He also directed the controversial cannibal love story LOVE RITUAL. Mr Lado (sometimes working behind the George B Lewis alias) is still active today in the Euro entertainment business in his early 80s.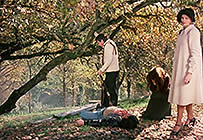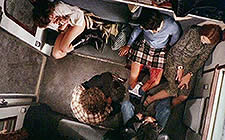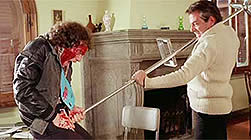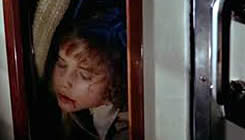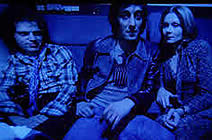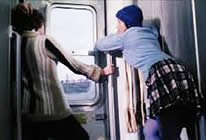 An Italian Film in English language; widescreen format (16:9), uncut (101 minutes), DVD encoded for ALL REGION NTSC WORLD FORMAT; extras include original theatrical trailer.



Nudity/Graphic Violence
Recommended For Adult Audiences