The Complete TOMIE saga
6 DVD Boxed Package at a Very Special Price!





#1 TOMIE (1999)
director: Ataru Oikawa
starring: Miho Kanno · Mami Nakamura · Tomoroh Taguchi
#2 TOMIE: ANOTHER FACE ( 1999)
director: Toshiro Inamato
starring: Runa Nagai · Akira Hirai · Chie Tanaka

#3 TOMIE: REPLAY (2000)
director: Tomijiro Mitsuishi (Fujiro Mitsuishi)
starring: Sayaka Yamaguchi · Mai Hioushou · Yosuke Kubozuka
#4 TOMIE: REBIRTH (2001)
director: Takashi Shimizu
starring: Miki Sakai · Satoshi Tsumabuki · Kumiko Endou

#5 TOMIE: FINAL (2002) (aka TOMIE: FORBIDDEN FRUIT)
director: Shun Nakahara
starring: Nozomi Ando · Aoi Miyazaki · Hayato Kunimura

#6 TOMIE: THE BEGINNING (2006)
director: Ataru Oikawa
starring: Rio Matsumoto · Kenji Mizuashi · Asami Imajyuko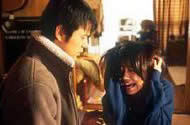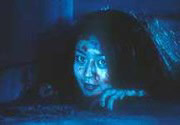 Here's how this popular series started: After a car accident, Tsukiko has dreams every night filled with blood and gore. After seeking help through hypnotheraphy, she unconsciously mentions the name "Tomie" over and over. At the same time, the police uncover a series of grisly deaths of girls (each with the same same) dating back to the 1860s. It all has to do with a girl (evil spirit·) named Tomie who uses her beauty and charm to wield a supernatural power that always culminates in some kind of ghastly death.
Based on the popular manga by Junji Ito, creator of UZUMAKI.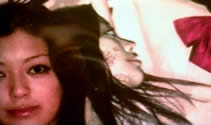 A deluxe package including all six of the Tomie films; each is in widescreen (16:9) format, 6 full length movies on 6 DVDs encoded for REGION ONE NTSC, playable on any American DVD machine; in Japanese language with removable English subtitles. Tons of Extras including trailers and interviews.

GRaphic Violence/Adult Material:
Not recommended for children