This is an Adults Only Hardcore (XXX) Motion Picture
The film and the images on this page are intended for Age 21 and Older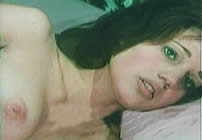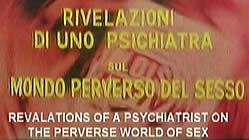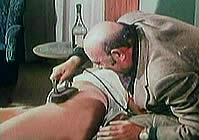 director: Renato Polselli (as Ralph Brown)
starring: Isarco Ravaioli · Franca Gonella · Bruna Beani · Mirella Rossi · Tony Fusaro · Melissa Chimenti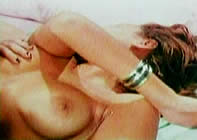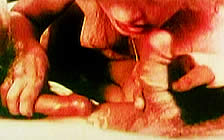 Here is the fully uncut version of - perhaps - Renato Polselli's most offensive, most challenging film (although, that dubious distinction may instead go to his companion film, OSCENITA, but it's a neck-n-neck race). This film purports to being a documentary - well, a pseudo-documentary at any rate - narrated by a psychiatrist (played by Polselli regular Isarco Ravaioli) who attempts to explain the motivation behind bizarre newspaper stories of rape, torture, orgies, bestiality, S&M, etc. One story is more outlandish than the next and during the running time Poselli introduces the audience to graphic scenes of a sexual orgy inside a discotheque, a sadist who decides to iron a woman, a prostitute and her client pretending to be a dog, a real dog and his randy mistress, plus lots more. Some beautiful women doing decidedly not-such-beautiful things, outrageous psycho-babble, and adult-only, hardcore sequences.
Renato Polselli usually directed films under the pseudonym 'Ralph Brown' and he is best known for VAMPIRE OF THE OPERA, DELIRIUM, THE TRUTH ACCORDING TO SATAN and BLACK MAGIC RITES AND SECRET ORGIES OF 14th CENTURY. As his career continued, Mr Polselli films became more excessive; some critics wrote that he had gone insane. Two film marked his 'extravagant period,' both contained hardcore segments and cultural taboos. Both ran into severe problems with the censors and public alike. They are still mega-extreme by today's standards, a total shock attack 40 years ago. He made both this film and OSCENITA in 1973 but neither saw any kind of release until 1979. Even then, they were censored, edited and banned - making them a nightmare for distributors. Renato Polselli died of natural causes at age 84 in October of 2006.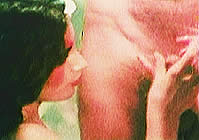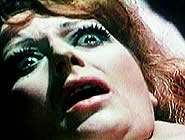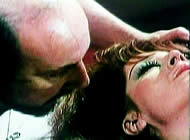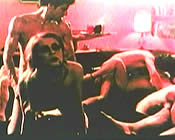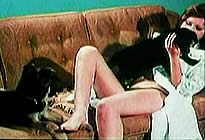 An Italian sexually explicit (XXX) film with English subtitles; widescreen edition, fully uncut version (91 minutes); DVD encoded for WORLD FORMAT NTSC, playable on any American machine.
Extras include various trailers.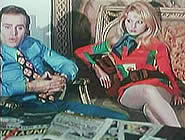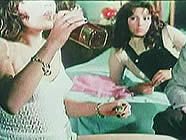 Graphic Hardcore (XXX) Scenes/Strong Sexual Themes/Graphic Violence/
Rape/S&M/Drugs/Sexual Brutality/Nudity/Whipping/B&D
for Mature Audiences Only