Ana Belen in Eloy de la Iglesia's Taboo-Breaking Motion Picture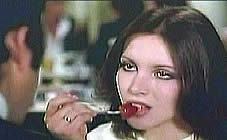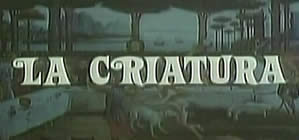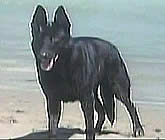 Original Spanish title: LA CRIATURA [The Creature]
also known as THE DOG
director: Eloy de la Iglesia
starring: Ana Belen · Juan Diego · Claudia Gravy · Ramon Reparaz · Manuel Pereiro · Babara Lys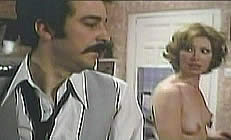 Here is a tender and erotic love story of a respectable housewife and a large black Alsatian dog. Don't expect a lurid tale of puppy love (as George Eastman delivered in the shocking BESTIALITA); rather, director de la Iglesia tells his story with remarkable restraint. Dark paw prints on Cristiana's white dress, a playful tug-of-war with a towel as the woman emerges from a bath, Cristiana and the Alsatian basking on the bed in the morning's light, the dog's savage attack on her husband when he tries to have sex with his wife, the lingering shot of damage to Cristiana's thigh and genitalia (above photo) ...the sexual liaison between woman and dog is made clear without ever venturing into the porn arena.
Instead director Eloy de la Iglesia manages to create empathy for Cristiana. Her brutish, right-winged husband hosts a TV variety show of epic awfulness and spends most of his time with a flashy mistress. When Cristiana refuses to have sex with him, Marco viciously rapes her (an act later condoned by the family priest). She then decides to leave the marriage [which certainly could also symbolize Franco-era values] and find comfort with her dog.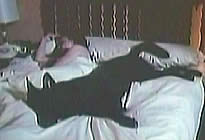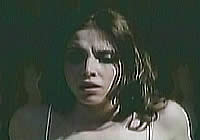 This was an unusual, shocking project for Ana Belen, a top Spanish Pop singer who had earlier starred in the controversial horror film MORBO. Since 1970, she has amassed a treasure-trove of hit music while speckling her career with an occasional motion picture, films which usually concentrate on bizarre sexually-charged themes. Besides this taboo-breaking movie, she made the intensely erotic TURKISH DELIGHT in 1994 for legendary filmmaker Vicente Aranda.
Eloy de la Iglesia was a Spanish director who pushed the limits of censorship through his films, usually highlighting 'forbidden' themes of delinquency, terrorism, drugs, violence, homosexuality and (in this instance) bestiality. He - himself - suffered from a drug habit that forced him to leave filmmaking in 1986 after directing 23 movies within 20 years. In 1980, a few years before retiring, Iglesia famously said "Mi adiccion a la droga es poca cosa comparada con mi adiccion al cine." [My addiction to drugs is not much compared to my addiction to the cinema]. In the United States, Eloy de la Iglesia is best known for the Grindhouse favorite CANNIBAL MAN. Mr Iglesia died in March 2006 at age 62 after surgery complications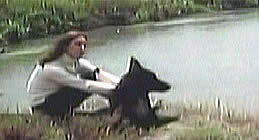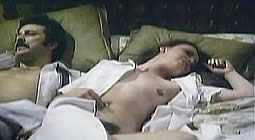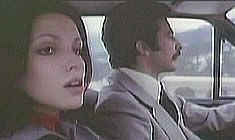 A Spanish film with English subtitles; widescreen format 16:9,
uncut European version (97 minutes), extras include theatrical trailers.
DVD encoded for All Region NTSC World Format.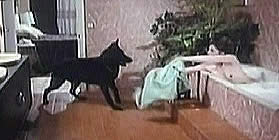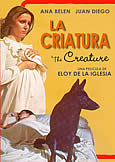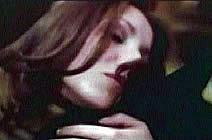 Strong Sexual Themes including Bestiality/Rape/Violence/Sexual Brutality/Nudity
for Mature Audiences Only