"One of the Sleaziest Giallos EVER... on par with Gore In Venice"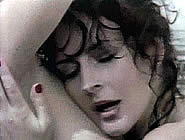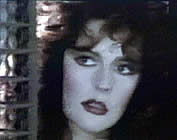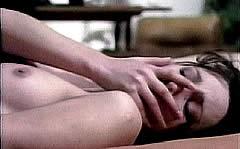 original Italian title: DELITTO CARNE (Sex Murder)
also known as SENSUAL MURDERS and PORNO KILLER

director: Cesare Canevari
starring: Marc Porel · Moana Pozzi · Sonia Otero · Dirce Funari · Fulvio Ricciardi · Rino Falcone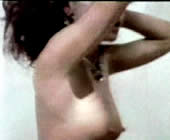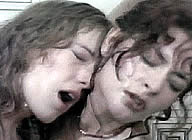 The ultra-sleazy story deals with a number of people who check into a hotel for a funeral and the reading of a will. Nobody seems too broken-up over the death of the patriarch; rather, they engage in a non-stop party of drinking and fucking (which is a quite sordid since most of them are related). Then, after everyone has settled into a stupor, the first murder occurs. The police show up, do a bit of investigating and tell the guests not to leave the hotel. This is arguably bad advice which allows the killer to strike again. And again.
Director Canevari (sometimes operating under the alias Berwary Ross or D. Brownson) would helm 10 motions pictures during Italy's Golden Period in the (1965-85). He is known for the Spaghetti Western Matalo (1970) but he will always be remembered for delivering THE NUDE PRINCESS and the over-the-top Nazi atrocity film LAST ORGY OF THE THIRD REICH. This movie - THE KILLING OF THE FLESH - would be his final film, a capper to his increasingly sleazy career. It was his only Giallo. Mr Canevari died from natural causes in October 2012 at age 85.
This was considered the breakout movie for beautiful starlet Moana Pozzi, she followed it with EROTIC GAMES [Provocazione] before moving into Adult films. Ms Pozzi appeared in 58 movies between 1980-94. She used her fame to launch a Italian political party (The Love Party) in 1988 to fight for the legalization of brothels, love parks and better sex education. The Love Party also succeeded in placing porn star Cicciolina in the Italian House of Representatives for two terms. Moana Pozzi died in September 1994 from liver cancer. She was 33 years old.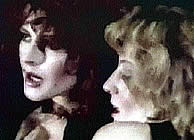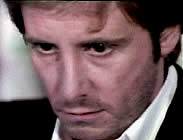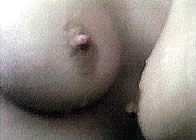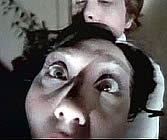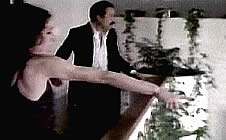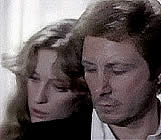 An Italian film with English subtitles; widescreen format (16:9), totally uncut version (83 minutes), DVD encoded for ALL REGION NTSC WORLD FORMAT. Extras include trailers.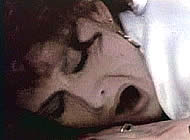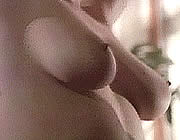 Violence/Sexual Themes/Nudity/Drugs/Sexual Brutality
for Mature Audiences