"Righting Wrongs through Penetration" says vigilante RapeMan.
This is the sequel to the notorious Rapeman movie

CLICK HERE FOR THE FIRST RAPEMAN (1)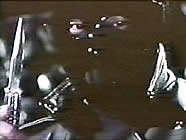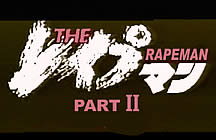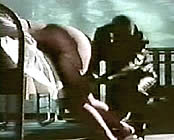 director: Takao Nagaishi
starring: Hiroyuki Okita · Sakae Umezu · Atsuko Takano · Miyuki Tanigawa · Sayaka Tsuruta · Masami Tokosuka
Much could be written about the social ramifications of such a film and whether rape should be tolerated as a suitable theme for a lampoon. While it's true that there is nothing funny about sexual assault, there's nothing funny about murder either. Yet, it's treated humorously in an untold number of comedies.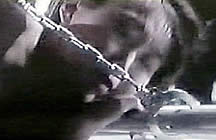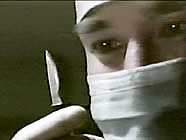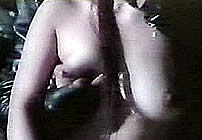 The premise is simple. Righting wrongs through penetration. Uncle Shotoku and nephew Keisuke run an underground business known as Rapeman Services. Clients come to them with tales of humiliation or mistreatment at the hands of a female. If the case warrants it and the heroes accept the assignment, they correct the injustice through a well orchestrated rape (performed by a hockey-masked Keisuke). "When the law is powerless, we will punish the guilty," says Rapeman in the beginning of this movie. Of course, they also accept money for this service. The funds are used to help finance the Sunflower Orphanage where Keisuke spent his youth. Click here for RAPEMAN 1.
Specifically, this film deals with a variety of Revenge Rapes from the assault of a woman who fails to show up for her wedding (because she's discovered the financial rewards of a sugar-daddy) to an attack against a head nurse and doctor for their involvement in body-parts trafficking.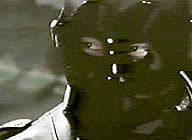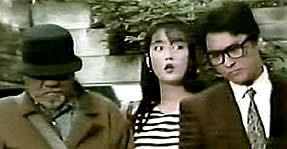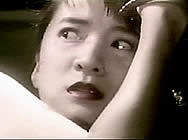 Veteran character actor Sakae Umezu brings experience and dignity to the role of Uncle, arguably an inelegant under-taking. But Hiroyuki Okita - a former teen-idol pop singer - shines as the perfect Clark Kent choice for the Rapeman role, mild-mannered school teacher by day, vigilante rapists by night. The series came to an abrupt end with his death in the spring of '99 after eight hit installments.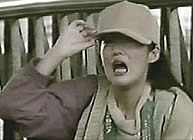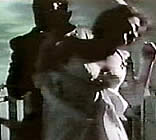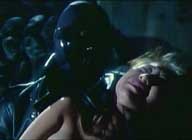 A Japanese Film with English subtitles; widescreen format (16:9), Fully uncut print (75 min.), DVD encoded for ALL REGION NTSC, playable on any American machine. Extras include trailers.