Cesare Canevari helms story of Idi Amin's Mistress with Ajita Wilson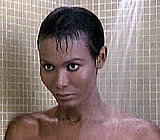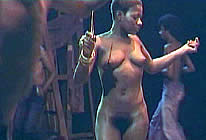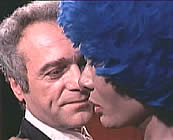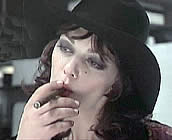 Original Italian Title: LA PRINCIPESSA NUDA
also known as BLACK MAGIC

director: Cesare Canevari
starring: Ajita Wilson · Tina Aumont · Luigi Pistilli · Rosa Daniels · Jon Lei · Walter Valdi · Achile Grioni · Jho Jhenkins
Cesare Canevari's ultra sleazy story is loosely based on the documented scheme against Idi Amin's head of security, a woman framed in a sex scandal at a European airport bathroom in the early '70s. For this film, Ajita Wilson plays Princess Mariam, the ambassador of an impoverished but resource-rich African country who arrives in Italy on business. She is positioned to represent her country's brutal dictator in some delicate negotiations but it soon becomes clear that she - although still the ruler's mistress - has become more and more disgruntled with his sadistic behavior. Of course, schizophrenic director Canevari can't leave this relatively sophisticated story alone; he adds an array of mindboggling subplots which include a womanizing scandal-sheet journalist, unorthodox voodoo ceremonies in the woods, a black man castrated during oral sex, a dinner party that turns into a huge orgy, a chubby white midget who owns a black sex slave, and starlet Tina Aumont as a female spy infatuated by the visiting princess. The result is a cockeyed journey into the netherworld of world cult cinema.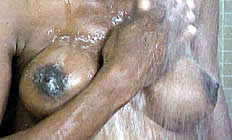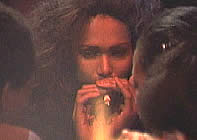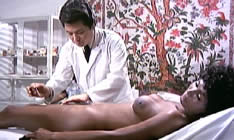 Director Canevari (sometimes operating under the alias Berwary Ross or D. Brownson) would helm 10 motions pictures during Italy's Golden Period in the '60s and '70s. He is known for the Spaghetti Westerns Matalo (1970) and Die For A Dollar in Tucson (1964) but he will always be remembered for delivering the over-the-top Nazi atrocity film LAST ORGY OF THE THIRD REICH towards the end of his career. Mr Canevari died from natural causes in October 2012 at age 85.
Ajita Wilson was rumored to be a transgender actress - born George Wilson - who underwent sex reassignment surgery in the early '70s. This has never been proven. In fact, it was denied by both Jess Franco (who worked with Ajita on SADOMANIA) and Joe D'Amato. Ms Wilson died in May of 1987 from cerebral hemorrhage after an automobile accident. She was 37 years old.
Tina Aumont (sometimes as Tina Marquand) was a accomplished European actress with 60+ films to her credit. She would easily drift between big budget productions (e.g., Fellini's Casanova, 1976) and cult thrillers (Sergio Martino's TORSO, 1973) throughout her career. She sometimes she also would appear in sleazier fare [like this one]. Tina was originally born in Hollywood CA, but didn't get into acting until she moved to France and married actor Christian Marquand. Ms Aumont died of pulmonary embolism in October 2006 at age 59.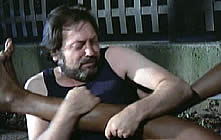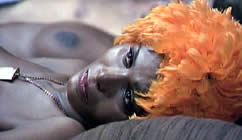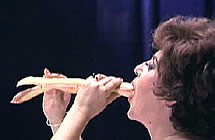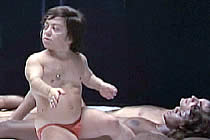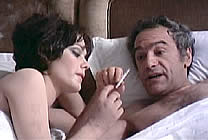 An Italian Film in English language; widescreen format (16:9), Fully uncut print (94 min.), DVD encoded for ALL REGION NTSC, playable on any American machine. Extras include original theatrical trailers and gallery.