An Ultra Rare Vampire Shocker from Renato Polselli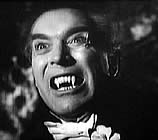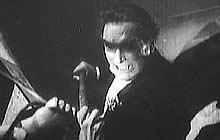 Original Italian Title: IL VAMPIRO DELL'OPERA
also known as MONSTER OF THE OPERA and ORGY OF THE VAMPIRES

director: Renato-Polselli
starring: Marco Mariani (as Marc Marian) · Vittoria Prada · Giuseppe Addobbati · Barbara Howard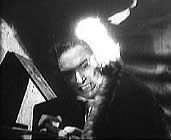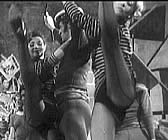 Loosely based on Gastron Leroux's Phantom of the Opera, this film opens with a group of actors at a rehearsal inside a gloomy theater. They begin to sense a mysterious atmosphere while one woman follows a shadowy figure into the basement and disappears. She returns - but more radiant than before - and begins to seduce her female coworkers with a vampire's kiss. The story escalates into more mayhem and unsettling torture sessions led by the vampire Count Sandro who had been awakened in his lair by the realization that one of the actresses, Julia, is the reincarnation of the woman he once loved.
Renato Polselli directed 22 films during Italy's golden Grindhouse period, he also wrote considerably more - mostly Spaghetti Westerns (e.g. DJANGO KILLS SOFTLY) - under the Leonide Preston alias. Most of his directed films were signed as 'Ralph Brown' and he is best known for DELIRIUM (DELIRIO CALDO) (1972), TRUTH ACCORDING TO SATAN (1972) and BLACK MAGIC RITES AND SECRET ORGIES OF 14th CENTURY (1974). His films were distinctive for numerous reasons: they were always a heady blend of horror and eroticism, concentrated on pagan philosophies and contained many perverse scenes of S&M sado-sex. Mr Polselli would die of natural causes at age 84 in October of 2006.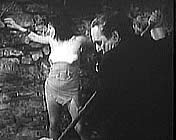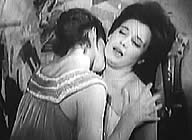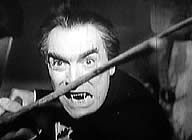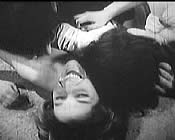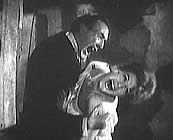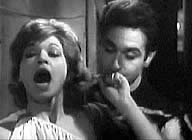 An Italian film with English subtitles; widecreen format (16:9), fully uncut version (82 min.), DVD encoded for ALL REGION NTSC, playable on any American machine. Extras include theatrical trailers.