Lucio Fulci's Controversial Story of
Rape, Torture and Religious Hypocrisy in 16th Century Italy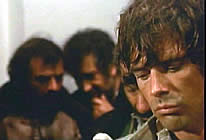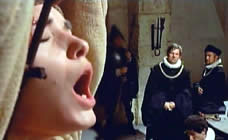 director: Lucio Fulci
starring: Adrienne La Russa · Tomas Milian · George Wilson · Raymond Pellegrin · Mavi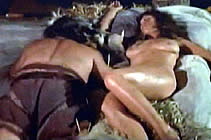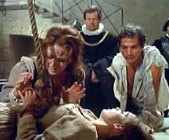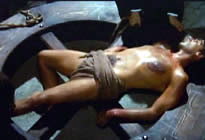 Based on a true story, the film tells the story of a young woman accused of murdering her sexually abusive father amid superstition in 16th Century Italy. Beatrice Cenci is the teenage daughter of the crazed nobleman Francesco Cenci who keeps his daughter in the dungeon of his castle and sexually abuses and tortures her. Beatrice plots with her stepmother and a local bandit named Catalano to kill her father and escape the torment.

BEATRICE CENCI was Lucio Fulci's dream project. It was a film he wanted to make to express his passionate hatred for the Catholic Church. He knew the film would have some negative impact on his career, but he was willing to risk that danger. As it turned out, the fallout was more intense than Fulci had originally thought it would be. His film found much difficulty with distribution (it remains unseen in much of the world today) and Fulci, himself, was forced off numerous other projects. He promised to leave his ideologies on the back burner and he managed to secure work with a studio specializing in more commercial ventures. But he simply couldn't leave well enough alone. One of those new productions, DON'T TORTURE A DUCKLING, dealt with psychotic religious zealots and child killing. Fulci was blacklisted for his "portrayal of perverted Catholicism" and his career derailed. He survived by helming a few comedies and a couple Spaghetti Westerns. In 1979, he was offered a shot at the sequel to DAWN OF THE DEAD (called ZOMBI in Europe). That film changed his life. The International success of ZOMBIE 2 (ZOMBIE FLESH EATERS) made Fulci the new "Godfather of Gore" worldwide and - as a result - one of the top Italian boxoffice directors.
Fulci had been suffering with diabetes most of his life. On March 13, he went to bed without taking his insulin. Some say this was suicide; others, an accident. Mr Lucio Fulci died in March of 1996 at age 68.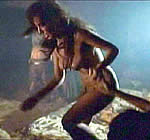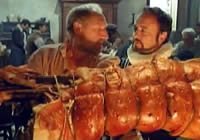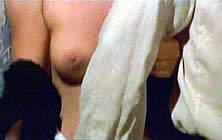 An Italian production in English language; widescreen format, totally uncut version (91 min.), DVD encoded for ALL REGION NTSC, playable on any American machine. Extras include trailers.