Mega-Rare Giallo Trash from Renato Polselli
original Italian title: LA VERITA SECONDO SATANA aka THE SECOND COMING OF SATAN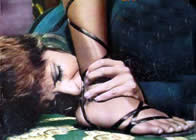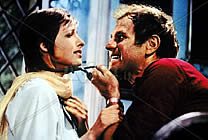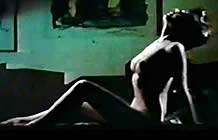 director: Renato-Polselli (as Ralph Brown)
starring: Rita Calderoni · Sergio Ammirata · Marie-Paule Bastin · Marcello Bonini Olas · Isarco Ravaioli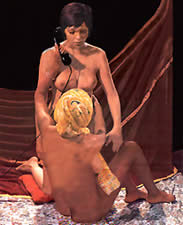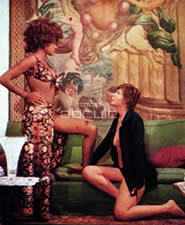 Renato Polselli directed 22 films during Italy's golden grindhouse period, he also wrote considerably more - mostly Spaghetti Westerns (e.g. DJANGO KILLS SOFTLY) - under the Leonide Preston alias. His directed films were signed as 'Ralph Brown' and he is best known for DELIRIUM (DELIRIO CALDO) (1972) and BLACK MAGIC RITES AND SECRET ORGIES OF 14th CENTURY (1974). Those movies - as well as this one - star his muse, the beautiful Rita Calderoni. His films were distinctive for numerous reasons: they were always erotic and contained many perverse scenes of sado-sex; they usually featured subplots with drugs and hippies, and were visually stunning with intense flashing lights, swirling camerawork and the use of deep primary colors. Mr Polselli would die of natural causes at age 84 in October of 2006.

This rare film - long thought to be lost - tells the story of a man who wants to kill himself due the coldheartness of his fiancee Diana. He tries Russian Roulette with no success and then stabs himself in the stomach after spending time tormenting Diana with the knife. She wants to get rid of the corpse and hides it in a chest only to notice that someone had been watching everything from the window. Diana invites the voyeur inside but the stranger quickly turns the tables by subjecting her to various whip and torture sessions. Things get even more weird when the body disappears and hippies start to gather for a drug-n-sex orgy in the room next door.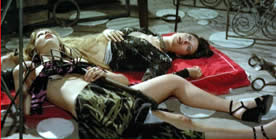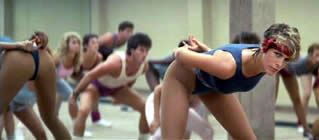 An Italian film with English subtitles; widescreen format, uncut version (87 min.), DVD encoded for ALL REGION NTSC WORLD FORMAT, playable on any American machine. Extras include theatrical trailers.
Violence/Nudity/Drugs/Sexual Brutality/S&M/Whipping/Adult Material:
Intended for Mature Audiences Only