The Original, Uncut English Language Version of
Massimo Dallamano's Erotic Thriller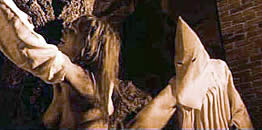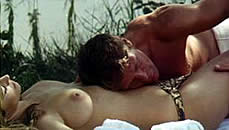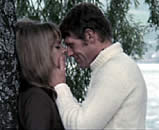 director: Massimo Dallamano (as Max Dillman)
starring: Laura Antonelli · Rex Duvall (Regis Vallee) · Loren Ewing · Werner Pochath · Josil Raquel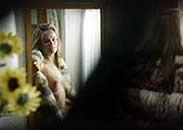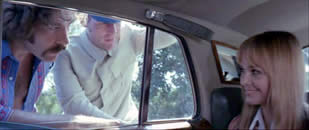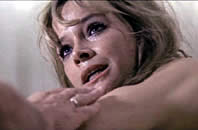 Leopold von Sacher-Masoch wrote the S&M novel "Venus in Furs" in 1870; it's controversial success led to his namesake (Masoch) becoming the accepted term for "Masochism" throughout the world. In late 2013, famed director Roman Polanski released his version of VENUS IN FUR causing much interest in the two films that came previously, this one and Jess Franco's VENUS IN FURS: BLACK ANGEL.
Director Massimo Dallamano began his career as a cinematographer, lensing over 40 movies from 1946 (including both Sergio Leone films FISTFUL OF DOLLARS and FOR A FEW DOLLARS MORE) before turning to directing. He concentrated mostly on thrillers and giallos (WHAT HAVE YOU DONE TO SOLANGE) during his time as a director. He made this film in 1968. Mr Dallamano died at age 59 in 1976.

This film follows the perverted passions of a young couple, Severin and Wanda. He falls victim to unbridled, painful emotions after bouts of voyeurism watching beautiful Wanda writhing naked among furs. She soon learns that love is an emotion best unleashed through torture.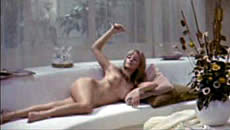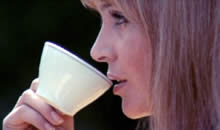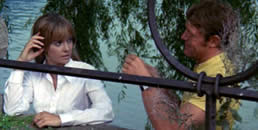 An Italian/Swiss/German co-production; widescreen, totally uncut version (84 min.), in English language with optional Italian subtitles, DVD encoded for ALL REGION NTSC, playable on any American machine. Extras include gallery and various trailers.
Adult Material/Nudity/Graphic S&M Violence/Sexual Brutality:
For Mature Audiences