"A First-Rate Erotic Suspense Thriller... A Must for Laura Gemser and/or Joe D'Amato Fans!"
--Worldwide DVD Forum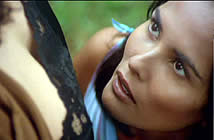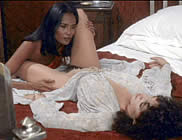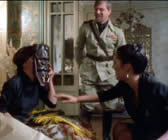 director: Joe D'Amato (Aristide Massaccesi)
starring: Laura Gemser · Lilli Carati · Annie Belle · Al Cliver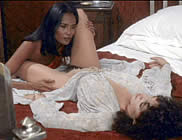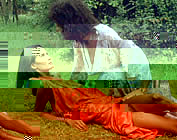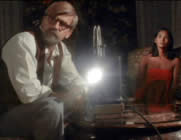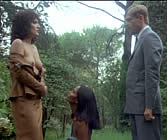 From Joe D'Amato, the renowned master of European Erotic Cinema (EMANUELLE IN AMERICA, CHINESE KAMA SUTRA, LABYRINTH OF LOVE, PORNO HOLOCAUST and many more) comes his most sumptuous saga of all. An African princess is brought home as a slave by a 1940s military officer, only to participate in a depraved new world of sexuality, drugs and lesbian seduction.

The story begins as an English soldier returns home from the Zulu war. With him is a slave, the daughter of a tribal king (a gift for saving the king's life). While he was gone, his wife's been having a secret affair with the female housekeeper. After seeing the two in lesbian embrace, the ebony princess [who is not happy with her lot-in-life as a slave] constructs a power play which involves seducing the lady of the house. Jealousy spreads quickly, and the household is turned into a lustful frenzy of sex and dangerous hatred.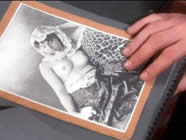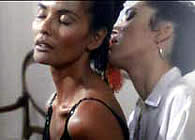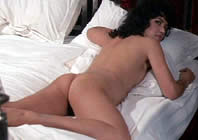 An Italian film; original widescreen format (1.85:1), totally uncut version at 92 minutes, encoded for REGION ONE NTSC, playable on any American machine; in English language with optional Greek subtitles. Extras include original Italian theatrical trailer plus gallery.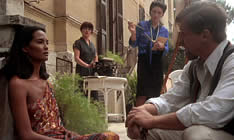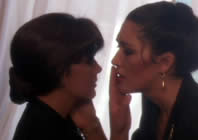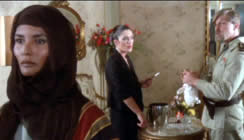 Adult Material/Nudity/Lesbianism/Violence/Sexual Brutality:
For Mature Audiences