The Story of Martial-Arts Master Ip Man
(the fighter who trained Bruce Lee)
from director Wong Kar-Wai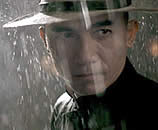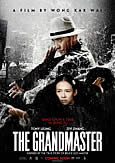 director: Wong Kar Wai
starring: Tony Leung · Ziyi Zhang · Julian Cheung · Jeana Ho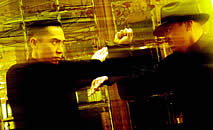 Legendary Chinese director Wong Kar Wai is probably best known for his controversial films 2046 and HAPPY TOGETHER, however he has also flirted successfully with martial arts throughout his career. His ASHES OF TIME is long considered one of the truly great HK films.
For this motion picture, the year is 1936, a time of political upheaval complicated by the Japanese invasion which endangered China's very stability. The Wing Chun master Gong Baosen - realizing that his time is coming to an end - organizes a tournament at the Gold Pavilion to find someone capable of becoming his heir. Into the chaos comes Ip Man, and new fighter with a new technique.
Also see the Donnie Yen film IP MAN and Anthony Wong's IP MAN: FINAL FIGHT.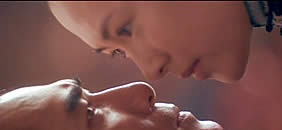 A Chinese film; widescreen, uncut version in DVD encoded for ALL REGION NTSC, playable on any American DVD machine; in Cantonese Chinese language with optional English subtitles.

Graphic Martial Arts Violence/Adult Material:
This film is recommended for Mature Audiences