Formerly released under the titles "Cannibals in the Streets" and
"Invasion of the Flesh Hunters." If you saw either of those versions,
then you haven't seen it uncut! This is the real thing!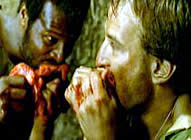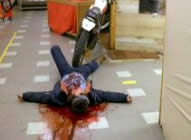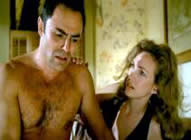 director: Antonio Margheriti
starring: John Saxon · Elizabeth Turner · Tony King · John Morghen · Tony King · Cinzia DeCarolis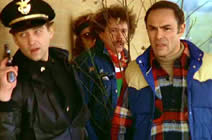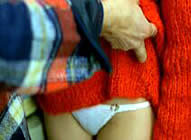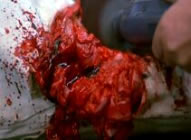 The horrors of war take on a whole new meaning for Vietnam vet Norman Hopper. His quiet domestic life in Atlanta is shattered by the return of Charlie Bukowski, a combat buddy who dredges up terrifying flashbacks of flesh eating and bloodshed in the war-torn Vietnamese jungles. Now on the run from the law after taking a bite out of an unsuspecting victim in a movie theater, Charlie begs Norman to help him get out of town with another fellow veteran. Soon the ragtag team of cannibals are fighting for their lives, spreading a deadly contagion through the city before heading into the sewers for a gut-wrenching climax.
After contributing to the major blood-n-gore sequences in Frank Agrama's DAWN OF THE MUMMY (1980), Italian director Antonio Margheriti (here billed as Anthony M Dawson) took his crew to America for this film. Determined to deliver a unique 'gut-munching' shocker without relying on the tired (yet-popular) zombie genre, Margheriti managed to bring a fresh story of cannibalism to the screen. APOCALYPSE DOMANI (Apocalypse Tomorrow) was heavily censored in most countries, released under a variety of titles from CANNIBALS IN THE STREETS to INVASION OF THE FLESH HUNTERS. This is the fully uncut English language International print, running 96 minutes.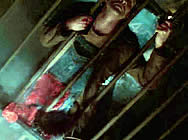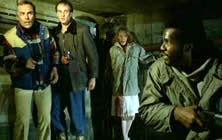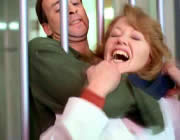 An Italian/American co-production; widescreen, totally uncut version (96 min.), in English language, DVD encoded for ALL REGIONS NTSC, playable on any American machine. Extras include gallery and trailer.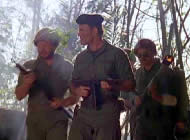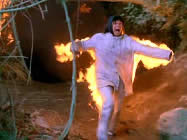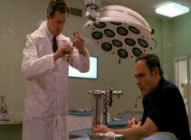 Adult Material/Nudity/Gore/Graphic Violence/Drugs:
For Mature Audiences