The Motion Picture Described on this Page is
For Adults Only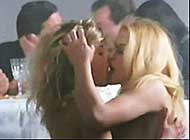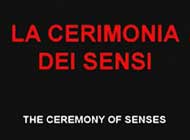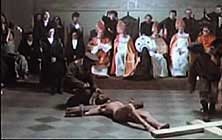 original Italian title: LA CERIMONIA DEI SENSI [The Ceremony of the Senses]

director: Antonio D'Agostino
starring: Franco Pugi · Ornella Grassi · Eva ["Eva Man"] · Camillo Besenzon · Valerio Fiorini
Many reference books claim this movie was never finished.
And some critics insist all copies were seized by the Vatican upon completion in 1979.
And - still - others say it was not made at all [simply a cinema rumor]. But here it is!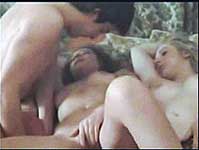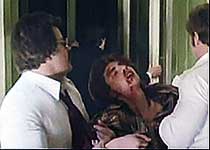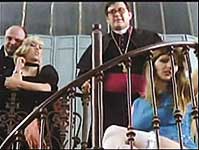 This is the outrageous debut project for both director Antonio D'Agostino and his hermaphrodite star Eva. It immediately recalls Pasolini's SALO: 120 DAYS OF SODOM, but the project is ALL D'Agostino, a fever dream that he managed to capture on film. It exploits his undeniable talents as a professional artist|craftsman who fearlessly [and fiercely] presents an erotic - yet wildly blasphemous - vision of his own damaged soul. The film, constantly straddling the fence between reality and fantasy, is told from the subconscious of a young man on the edge of death in a hospital bed after a serious auto accident. The audience is subjected to his hallucinations and madness, while wondering how much is real. The young man has now become the new Messiah fighting against a depraved and violent society but the Church is part of a dirty collusion with the upper class. Weaved within this heady narrative are scenes of utter depravity and barbarism mixed with whisks of gentle sexuality. Here is a reinterpretation of the Bible (within the framework of a porn film) on a collision course with a crucifixion.
Eva was born - with both male and female genitalia - as Roberto Coatti in December 1958. In the '70s, she was a 'professional' disco queen promoted as Eva Coatti. She became Eva Man with her debut in this movie [followed immediately by D'Agostino's EVA MAN]. After striking out on her own, she changed named again, this time to Eva Robins. She co-starred as a 'straight female' with Lou Ferrigno in Hercules (1985). Eva became Internationally famous after her role in Charlotte Rampling's MASCARA. She also played Madame in a few episodes of the very popular Italian TV series VALENTINA.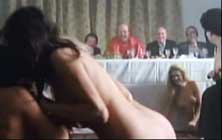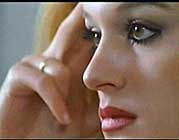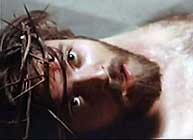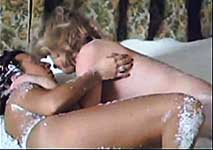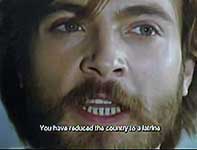 An Italian film with English subtitles; uncut (110 mins)
fullscreen format, DVDs encoded for ALL REGION NTSC,
playable on any American DVD machine.
Extras include Eva singing routine.