White Man's Town ... Black Man's Law!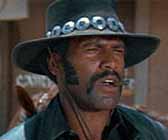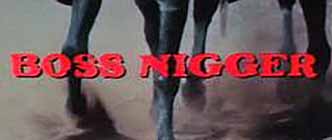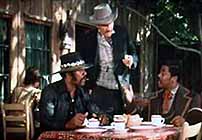 original American title BOSS NIGGER
also known as BOSS and THE BLACK BOUNTY HUNTER

director: Jack Arnold
starring: Fred Williamson · D'Urville Martin · William Smith · R G Armstrong · Barbara Leigh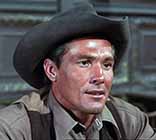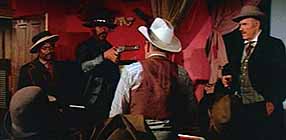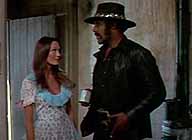 A black bounty hunter and his partner ride into a small Western town in pursuit of an outlaw. He discovers the town has no sheriff, and soon takes over that position. Of course, most of the white folks are against the idea but they finally decide a 'negro sheriff is better than no sheriff.' The new sheriff and deputy keep the peace but - while doing that - they also raise hell, chase women, and scam the locals, as they wait for the chance to collect their bounty.
Former (Oakland Raiders/Kansas City Chiefs) football star Fred Williamson rose to prominence in the early 1970s as one of the first African-American male action stars of the "blaxploitation" genre. Interestingly, because of his fluent command of the Italian language, he initially went to Europe [with Issac Hayes] for TOUGH GUYS directed by genre filmmaker Duccio Tessari (MAN WITHOUT A MEMORY, the RINGO series, et al). Williamson is still acting today after 100+ movies including VIGILANTE and Umberto Lenzi's DETECTIVE MALONE.
Jack Arnold is the director here. His name is VERY familiar to genre fans, essentially for two major reasons. He was the director (and often the writer) for numerous monster movies from the fifties, most notably TARANTULA, INCREDIBLE SHRINKING MAN, MONSTER ON THE CAMPUS and the CREATURE FROM THE BLACK LAGOON series. Secondly, Jack Arnold was the director, (sometimes writer) and producer for the Gilligan's Island television series (1964-66). Mr Arnold died from Arteriosclerosis at age 75, March 1992.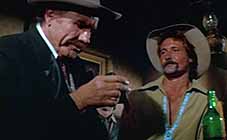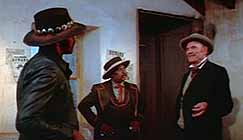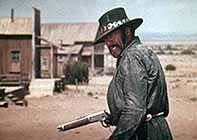 An American film in English language; widescreen uncut (90 min.);
for ALL REGIONS, playable on any American DVD machine.
Extras include theatrical trailer.

  

Sexual Situations/SemiNudity/Violence
for Mature Audiences