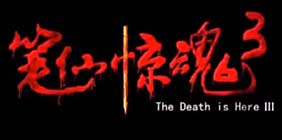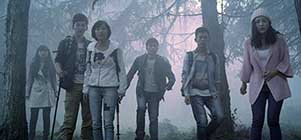 original Chinese title BIXIAN 3 [Ouija Board 3]
 
director: Er Guan (as David Kuan)
starring: Vicky Yu · Man Fu · Yan Guo · Xin Jia · Ka Ka · Ryan Kuo · Peng Lang · Wu Yunfei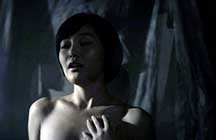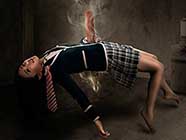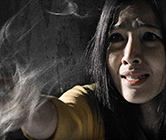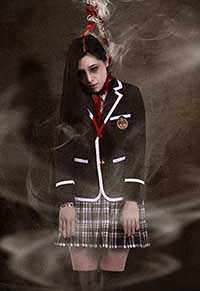 Lately, college girl Mo Gao has been suffering from scary visions. Suddenly, she has glimpses of a mysterious red creature in the hallways, the library, the campus, even the girls' restroom. Mo is beginning to think that - somehow - she now has the ability to see ghosts [or perhaps figures from a different dimension]. Her confusion and fear is affecting her, seriously putting the girl on edge. She snatches the opportunity to join other Biology students for a holiday fieldtrip into the mountains. But when the group is stranded in the wilderness, they seek refuge inside an old temple where they are entrapped in a series of strange events that have to do with a missing girl and a decidedly ugly past.
David Kuan directed the first DEATH IS HERE and helmed the unrelated thriller SUPERNATURAL EVENTS ON CAMPUS while his studio made DEATH IS HERE 2: FEAR IS COMING in partnership with a Thai company. He returned to the franchise with this second sequel in 2015.