Eleonora Vallone in her Legendary Break-Out Role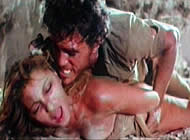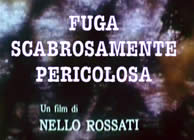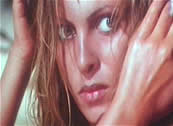 Original Italian Title: FUGA SCABROSAMENTE PERICOLOSA [Indecently Dangerous Escape]
also known as EROTIC ESCAPE and DANGEROUS AMPARO

director: Nello Rossati
starring: Eleonora Vallone · Rodrigo Obregon · Frankly Linero · Roberto Reyes · Humberto Arango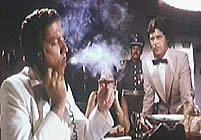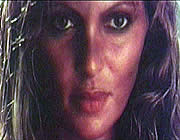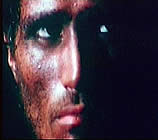 Set in the ruthless Colombian wilderness, circa 1951, here is the story of vicious killer Manuel, confined to hard labor in a jungle penitentiary. He joins other prisoners in a jail break but only Manuel survives. Manuel stumbles onto the estate of a wealthy businessman where he kidnaps the daughter named Amparo, steals some horses, and begins a trek for the border where he hopes to claim political asylum. Amparo's dad - along with the authorities from the prison - begin a search for Manuel and hostage. The convict brutally drags his captive through the jungles, into the mountains and onto a parched desert. Along the way, he also takes time to beat and rape her.

Stunning Eleonora Vallone broke into the European marketplace with this film, causing both Euro Playboy and their Italian competition Playmen to feature Eleonora on the cover (and in steamy pictorials) [see right]. She parlayed the notoriety into a villainous role for the TV series VALENTINA. Her subsequent film, Italian Gigolo (1986) failed to spark. She retired from show business to open a string of health spas and successful gyms,, returning 20 years later for a cameo role in Pupi Avati's hit Giovanna's Father. Ms. Vallone is the daughter of Spaghetti Western genre actor Raf Vallone. And speaking of Spaghetti Westerns, director Nello Rossati also helmed the only official Django sequel DJANGO STRIKES AGAIN.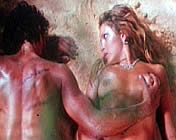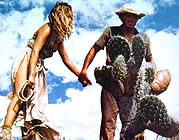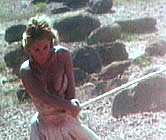 An Italian film with English subtitles; widescreen format 16:9,
uncut European version (90 minutes), extras include theatrical trailers.
DVD encoded for All Region NTSC World Format.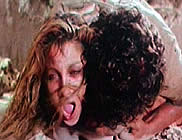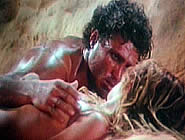 Strong Sexual Theme/Violence/Rape/Sexual Brutality/Nudity
for Mature Audiences Only