The ULTIMATE Mark of the Wolfman!
Beautiful Uncut Widescreen Print with Optional English Subtitles
plus English Language American Version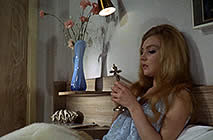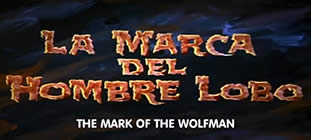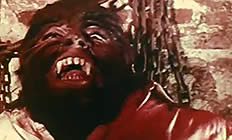 original Spanish title LA MARCA DEL HOMBRE LOBO [The Mark of the Wolfman]
also known as FRANKENSTEIN'S BLOODY TERROR [American Title, Edited Version]
director: Enrique L. Eguiluz [Henry Egan for American release]
starring: Paul Naschy · Dyanik Zurakowska · Rossana Yanni · Manuel Manzaneque · Julian Ugarte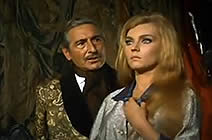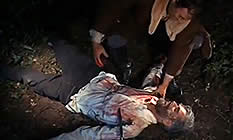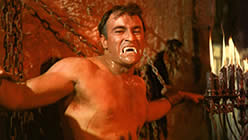 This is Paul Naschy's debut as the werewolf Waldemar Daninsky, a role he would play a dozen times or more (most notably RETURN OF THE WALPURGIS, BEAST AND THE MAGIC SWORD, DR JEKYLL AND THE WOLFMAN, NIGHT OF THE HOWLING BEAST, et al). It is a lavish, big-budget [shot in 70 mm] Spanish/ German production that was, unfortunately tainted by a poorly edited American release under the ludicrous 'Frankenstein's Bloody Terror' title. Now, here is the fully uncut European version [with optional English subtitles].
Two gypsies, Nascha and Yogyo, raid a mausoleum in search of riches. They open the tomb of Imre Wolstein, a dormant werewolf, and accidentally revive him after removing the silver crucifix from his heart. The wolfman goes on a brutal rampage which spurs the villagers into organizing a hunting party. Waldemar Daninsky joins the rest of the hunters in their search for 'wolves,' but he and his partner, Rudolph, are viciously attacked. He manages to save his friend's life and Waldemar also kills the creature. However, he is infected with the black lycantropus curse, destined to live as a werewolf. Meanwhile, Rudolph - indebted to Waldemar for saving his life - attempts to find a cure. He recruits Dr Janos Mikhelov and wife from the UK, but the couple are actually vampire Satanists more interested in using Waldemar's power.
Paul Naschy's next wolfman project would be ASSIGNMENT TERROR.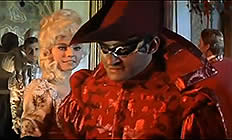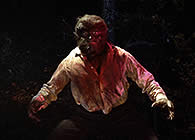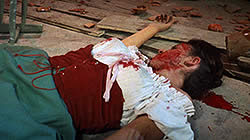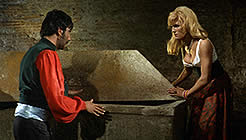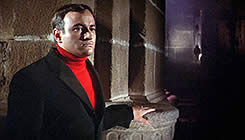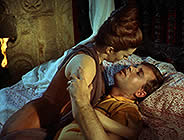 A Spanish Film with optional ON/OFF English subtitles; widescreen uncut (93 min.);
also, including second disc with the American English Version Frankenstein's Bloody Terror
for ALL REGIONS, playable on any American DVD machine.
Extras include original trailers plus a collection of scenes missing from the USA print.

      

Sexual Situations/Graphic Violence
for Mature Audiences