Freak Accident Causes Student to Develop a 7th Sense
With Horrific Results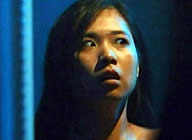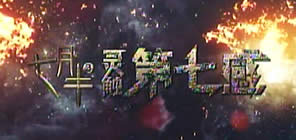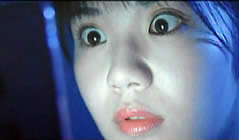 Original Chinese Title: 7 YUE ZHONGXUN: JINGSHEN CHUDONG DI QI GAN
[Mid July: Spirit Touches the Seventh Sense]
also known as MIDNIGHT FRIGHT ROAD and 7th SPIRIT TOUCH SENSE

director: Wang Liang
starring: Zhao Ji · Shi Jing-Zi · Luo Xiang · Miao Qing · Zeng Wei · Tang Yu-Yuan · Song Rui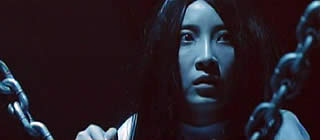 A Beijing University expedition party goes to the Lunan Tailu Mountains in the jungles of China to explore the site of a mysterious black [meteorite] totem embedded in the ground. One of the students, a sophomore girl named Sulu, accidentally activates the object, resulting in a laser flash to the sky [see pic below left]. This activates a series of strange things which start happening to Sulu, including her collapse after numerous bizarre deaths occurring around her. She emerges from her blackout with a new 'seventh sense' - seemingly - as a direct result of her encounter with the dark object. But what exactly is that black totem? A curse from ancient times or, perhaps, a higher technology from outer space? The answer is becoming clear with horrifying and deadly results.

Young actress Zhao Ji comes into this project after two effective horror films, HEART INCANTATION in 2015 and SUPERNATURAL EVENTS ON CAMPUS (2013).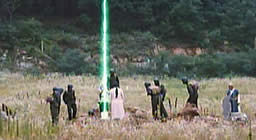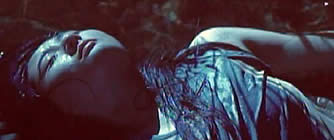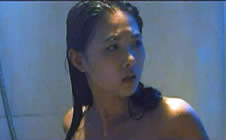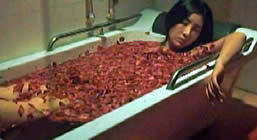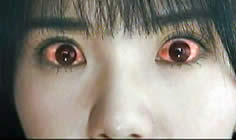 A Chinese film with Chinese and English subtitles; widescreen format, uncut version at 84 minutes,
DVD encoded for ALL REGION NTSC WORLD FORMAT; Extras include selected trailers.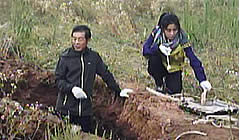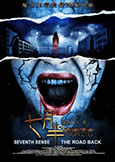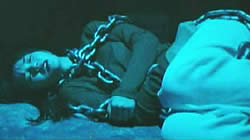 Violence/SemiNudity/Sexual Brutality
for Mature Audiences