Iggy Pop is the Nasty Villain in Quirky Spaghetti Western SciFi Hybrid!
No USA Release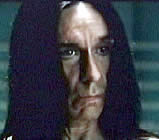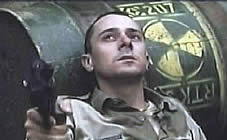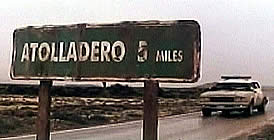 director: Oscar Aibar
starring: Iggy Pop · Pere Ponce · Joaquin Hinojosa · Carlos Lucas · Pep Molina · Felix Rotaeta
The original title song is performed by Iggy Pop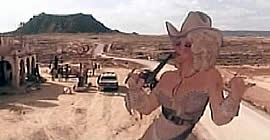 The year is 2048. While large centers of humanity continue to flourish in the major cities, wealthy land barons rule the wilderness. This is especially true of the Texas desert town Atolladero, a place run by a bio-mechanical sex-deviant named Judge Wedley. He maintains his grip on the community through the sadistic behavior of henchman Madden (played with unrestrained glee by Iggy Pop). Madden is willing to do anything for the Judge, including kidnapping young boys for the Judge's sexual play. The town Sheriff sold-out to the corrupt system long ago, but his deputy is still a man with a conscience. He's a good officer who thinks he can actually make a difference in Atolladero. And what about those UFOs he's seen flying over the town? Are those manned by the Texas Rangers? Or something sinister?
Imagine Fistful of Dollars set in a futuristic Apocalyptic wasteland. And now consider legendary Iggy Pop as the Keeper of the Keys, a sadist in control of every aspect of freedom. That is Atolladero. It is a cinematic nightmare.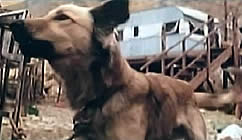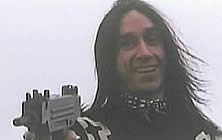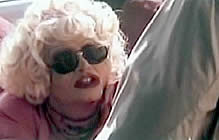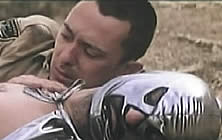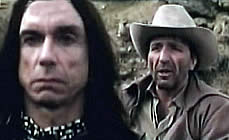 A Spanish Film with English subtitles; widescreen format (16:9), Fully uncut print (98 min.), DVD encoded for ALL REGION NTSC, playable on any American machine. Extras include trailer.